Our 3rd Paint Off challenge has come to an end. This time the challenge was to paint up a Dread of the person's choice for the month of October, ie: Dreadtober! Instead of hiding and letting our Instagram visitors vote on their favorite, we wanted to take our time and have fun with them! Read on to check out the walking death machines!
Scythes of the Emperor Leviathan
Painted by Max. Max has had this Leviathan waiting to be painted so with this challenge it was the perfect time to get about doing just that. He followed Jason's tutorial to magnetize his dread and it features his Scythes/Deathwatch color scheme.
Ultramarines Redemptor
Painted by Alejandro. The same as Max, Alejandro was looking for the right time to starting building and painting his Redemptor, with this challenge being the perfect motivation. Painted in Ultramarines colors and matching along with his 6th company scheme
Iron Warriors Contemptor
Painted by Leo. Iron Within. Iron Without. Leo decided to go the route of Chaos with his Dread for this challenge. Featuring a Melta and Claw that has seen a few Imperium at the business end of it.
Thousand Sons Contemptor
Painted by Jason. Jason's been planning to paint all the traitor legion dreads but to start, he's focused on the two armies he already owns. On this dread, he wanted to test playing with weathering pigments to have it look like it's losing dust at the bottom. He also wanted to play around with a sandstone theme to the shoulders (and couldn't be happier with the outcome)!
Death Guard Contemptor
Painted by Jason. Jason had the time to paint two dreads for this challenge. The second of his traitor legion project: Death Guard! Again playing with weathering pigments to up his rust game even more.
---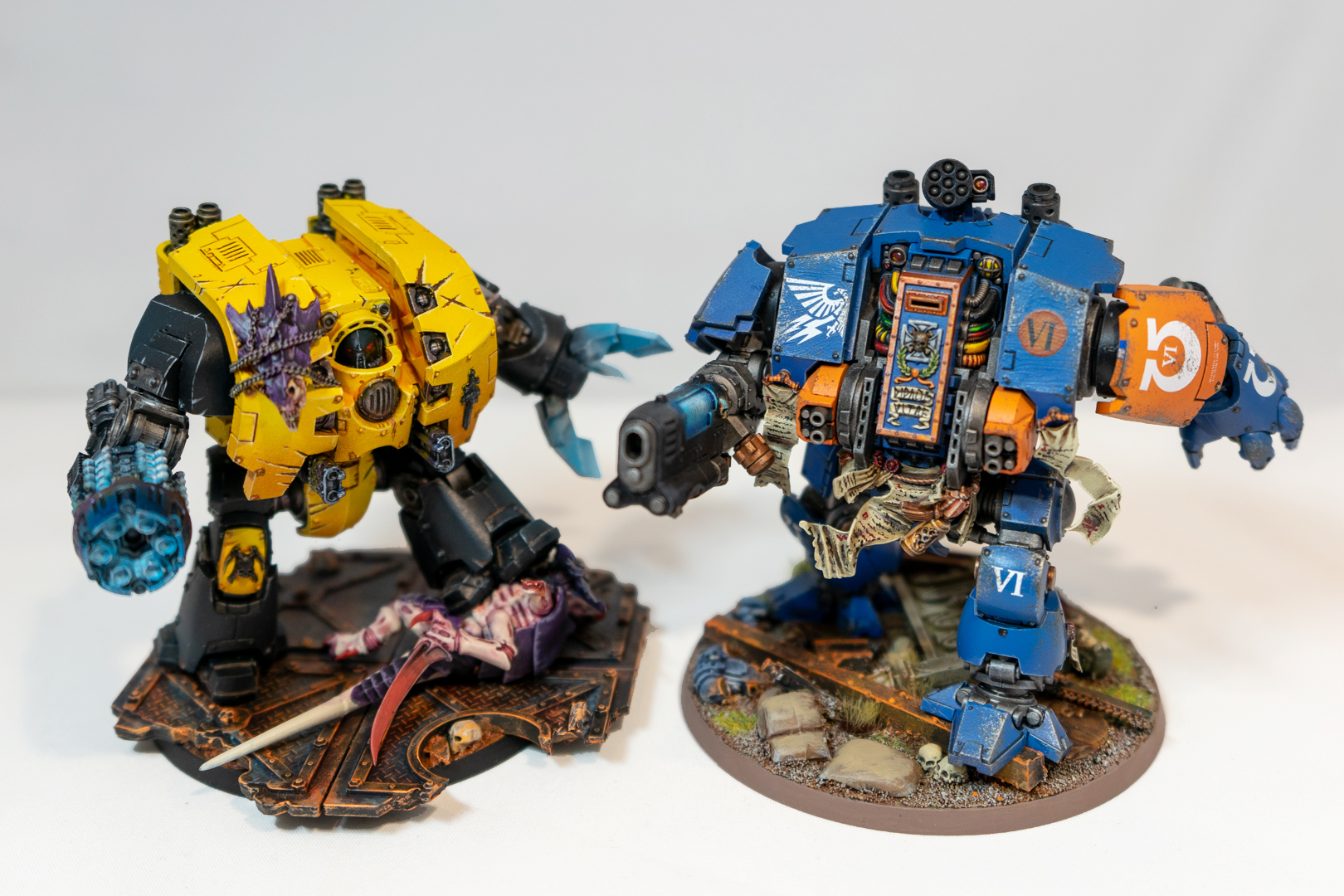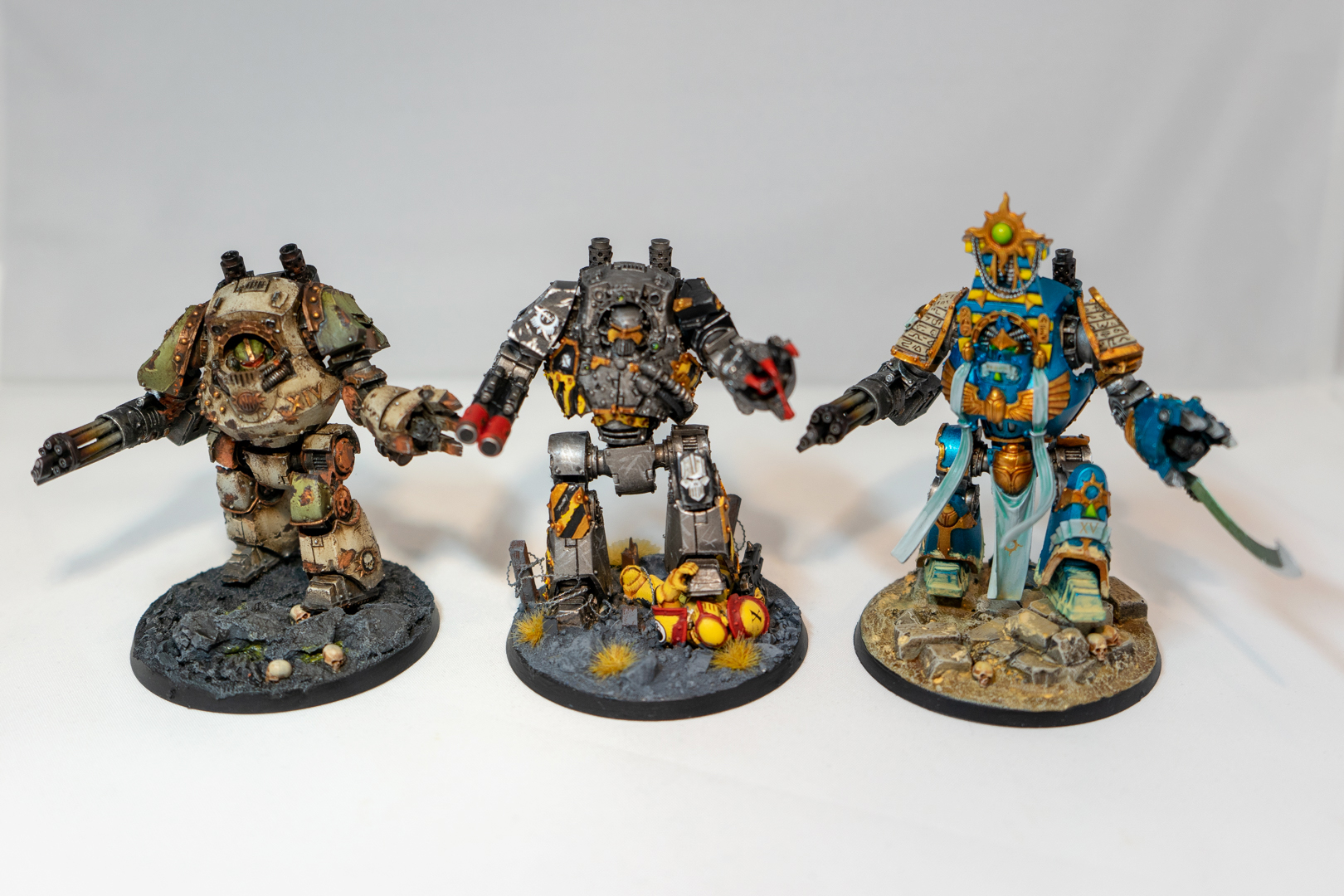 This was such a fun challenge and it's amazing to see all the amazing work the guys put into their Dreadnoughts! The Paint Off challenges are a lot of fun to have everyone up their game and get working on a project they've been putting off. Can't wait to see what the group has cooking up for their next round!