Jason has gone through and have been repainting some of his first Death Guard models to match the rest of his army. First up: Typhon!
Even though this is the 30k version of Typhon, Jason runs him normally in 40k games as Typhus. He was long overdue for a repaint to match the rest of his Death Guard forces as well as changing the base from a snowy theme to match his destroyed world scheme.
When putting together the model, ForgeWorld designed it so that the character can be removed by sliding out a smaller base. But Jason wasn't a big fan of the seams it left so he glued him in and magnetized him in the foot to the base (allowing him to run a smaller base if he wanted).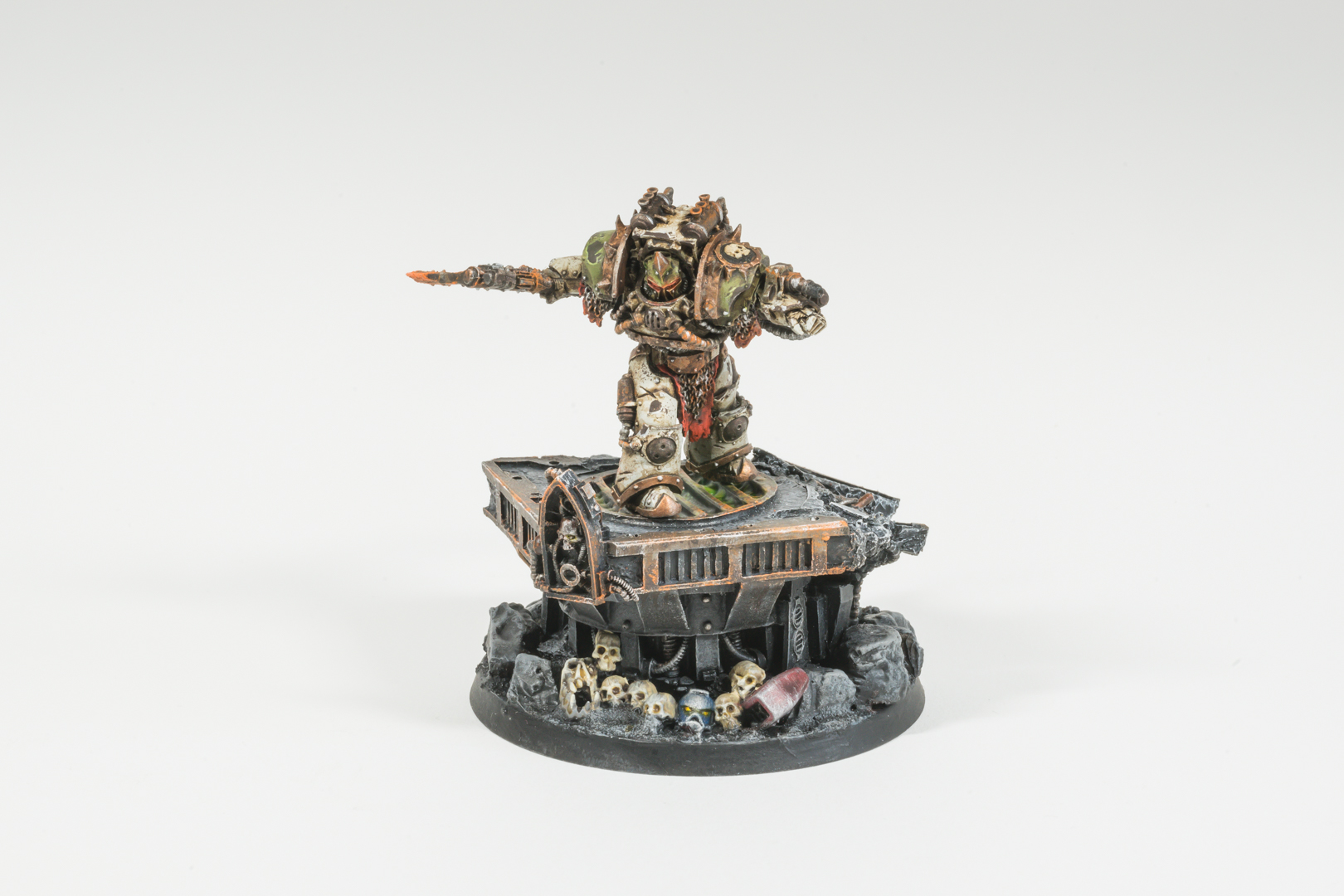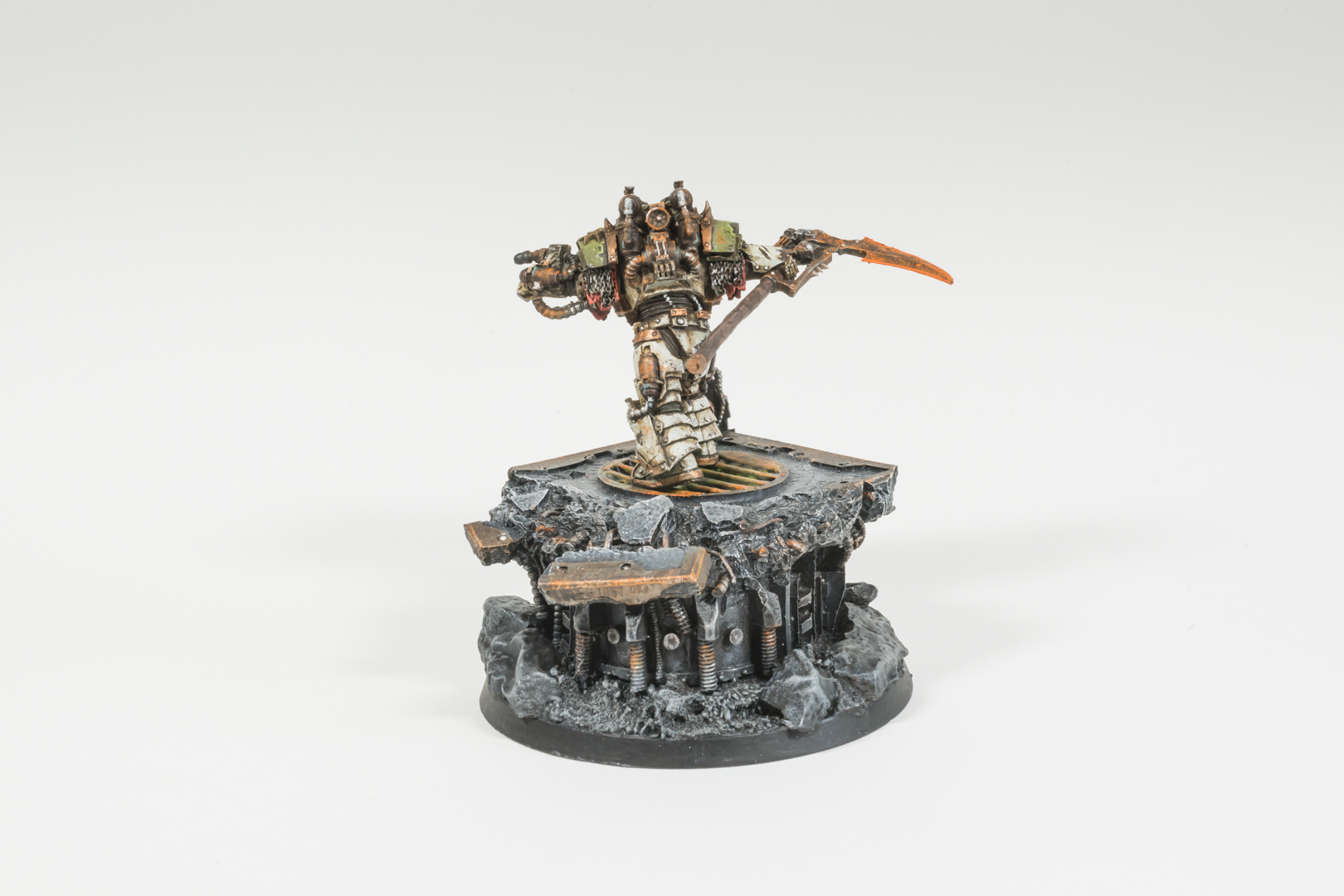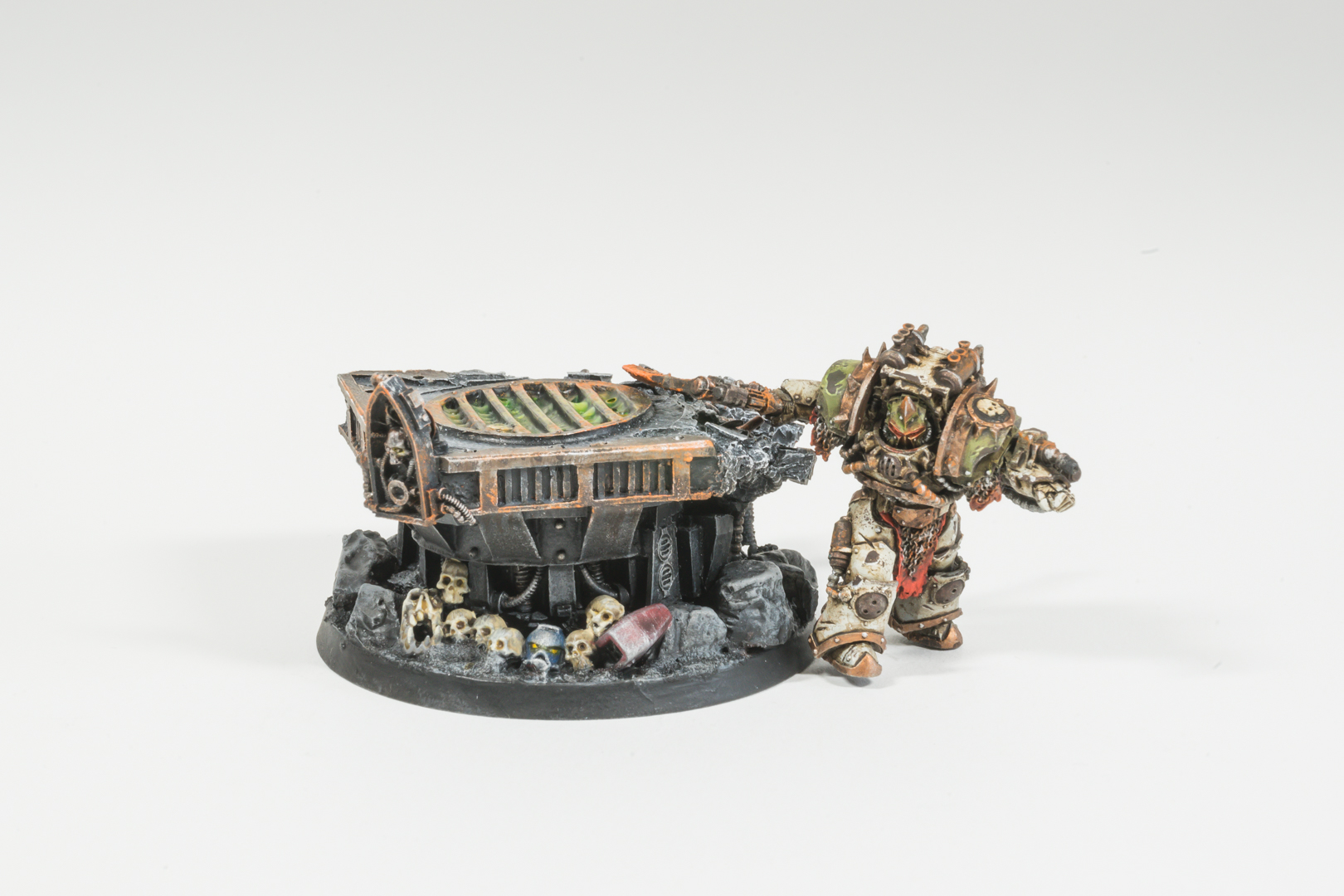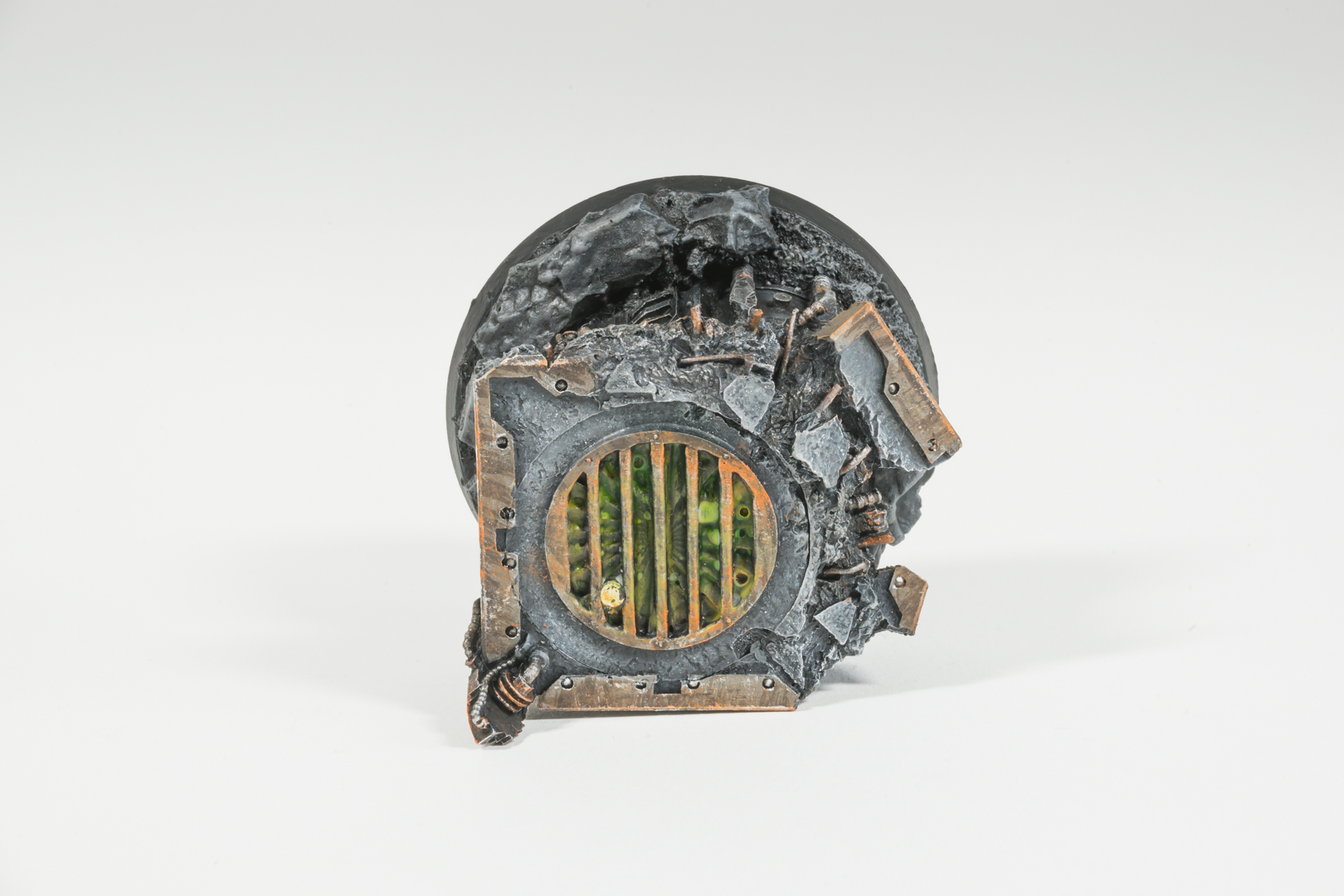 ---
And just for comparison, here's what he looked like with his first coat of paint before using Simple Green to strip and repaint him.