Jason's been working on a small project: wanting to paint all the Chaos Legion contemptor dreadnoughts! And he forgot to post the second one he's painted…
I started this project awhile back when the Brookhammer crew wanted to do a painting competition featuring Dreadnoughts. I figured it'd give me a chance to paint a second for my second army – the Thousand Sons.
I've really fallen for the Osiron Pattern variant, it just has way more life to it than the classic Thousand Sons version. While it didn't have specific rules for 40K, I just run it as a Hellforged Dread. I also wanted it to match my blue 40K scheme. The fun part was thinking what to do with its shoulder pads. I wanted something unique and decided to play off the idea that the dread had chunks of sacred temples of Propsero bolted on. I also wanted to play with weathering powders to make it look like some of the sand within has started to leak out on the legs.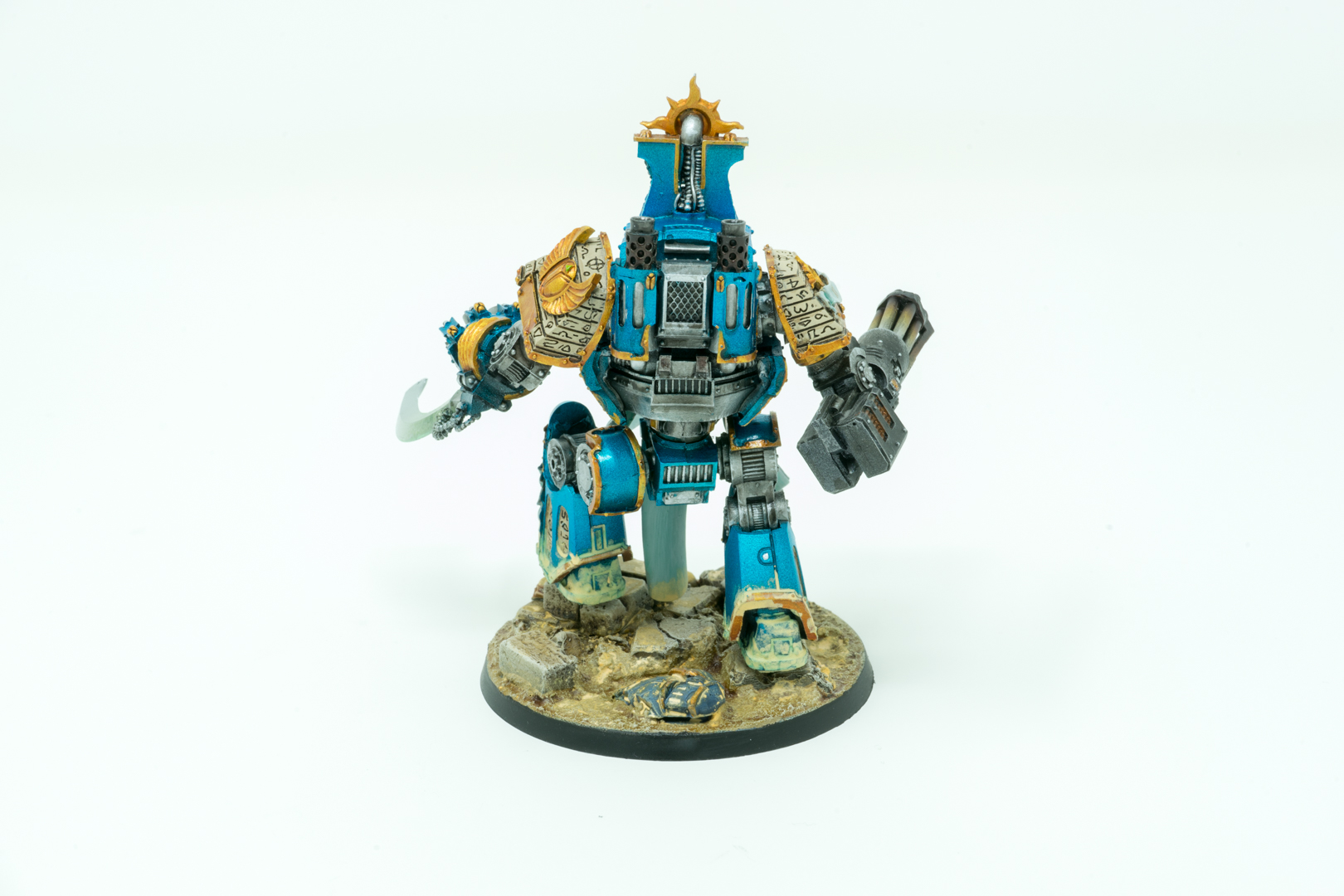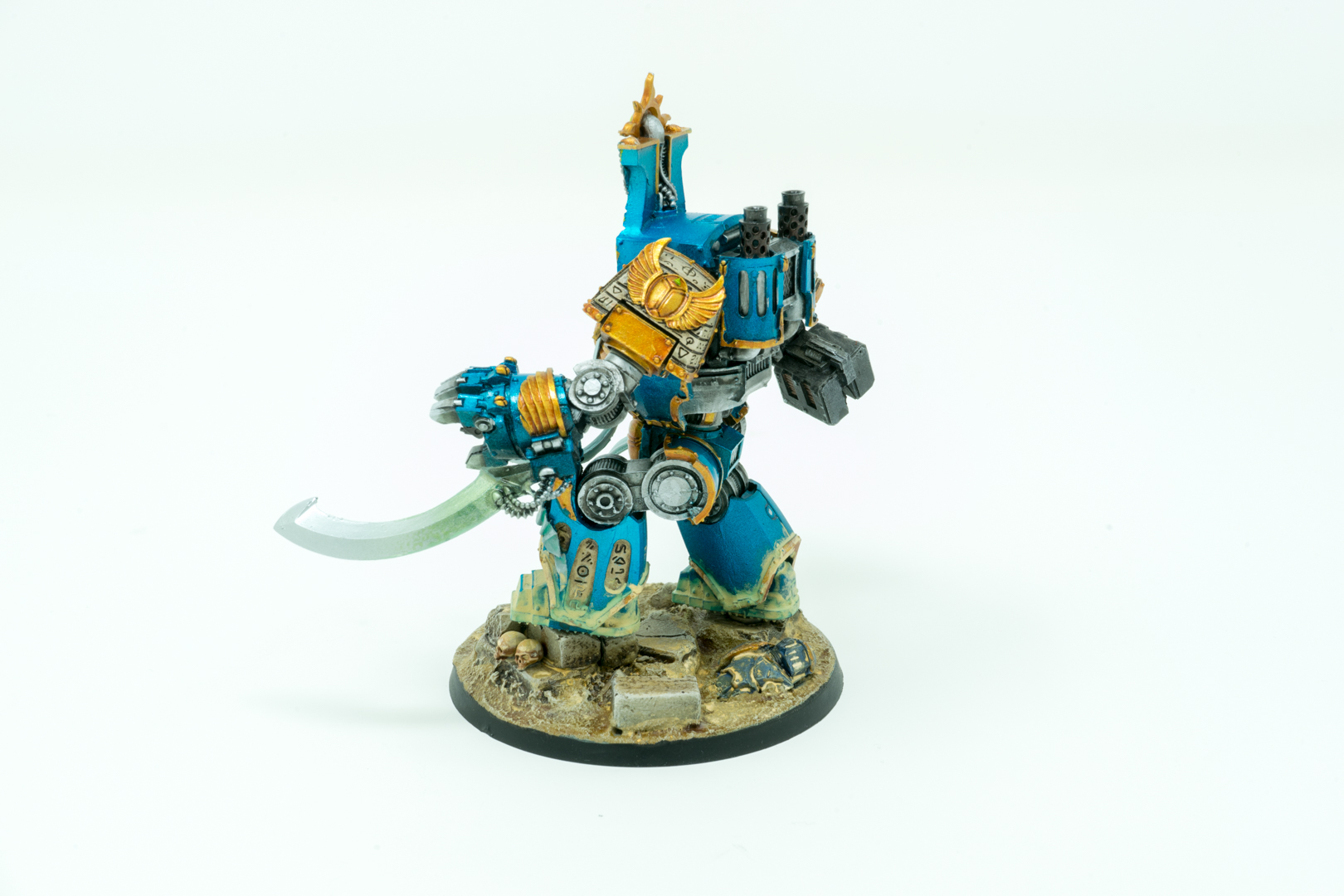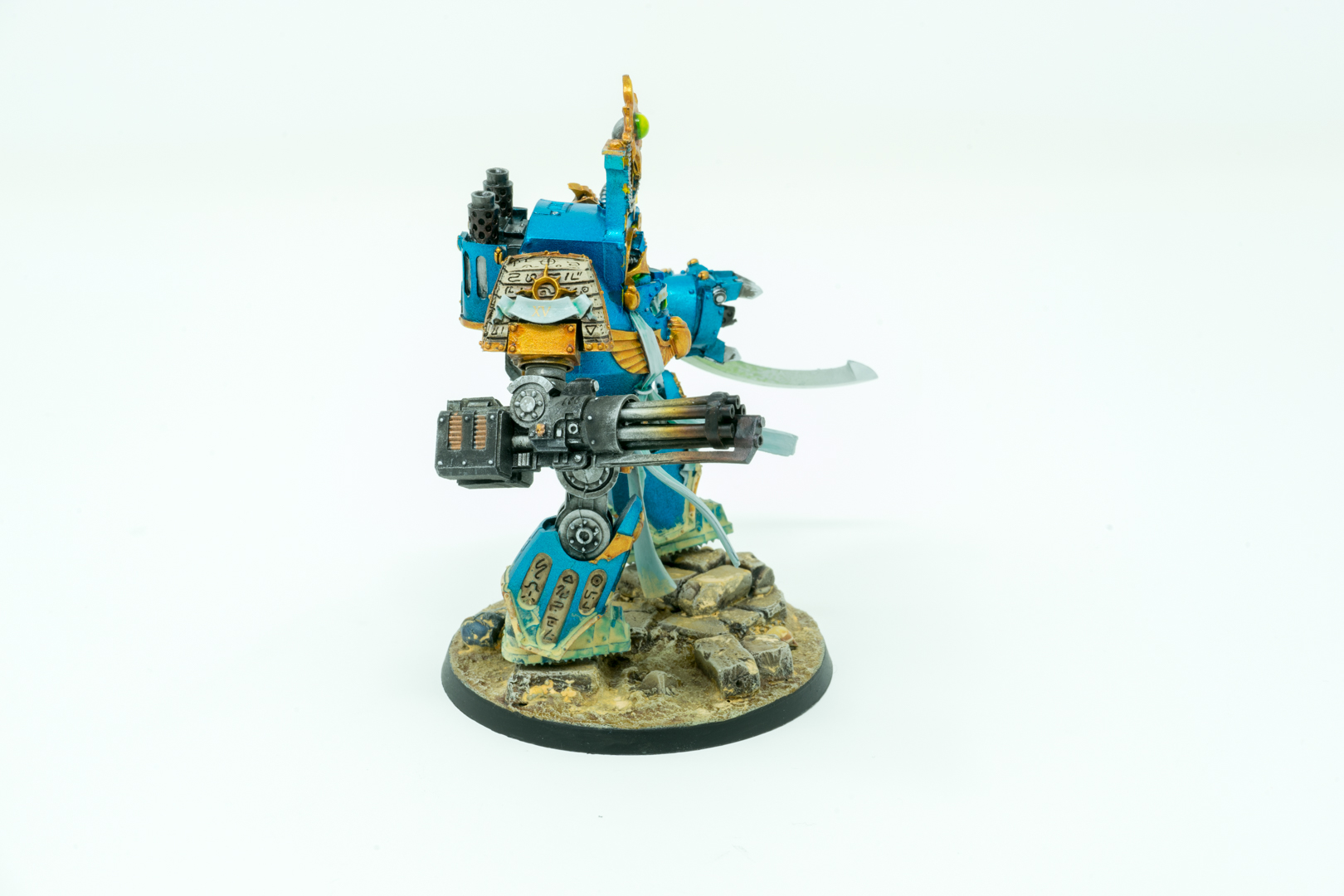 I also magnetized the bases so he could be on a theme that matched my army and one that would match a bigger dreadnought display once I've completed painting all the legions. I've been magnetizing the weapons and bases of every dread throughout the project.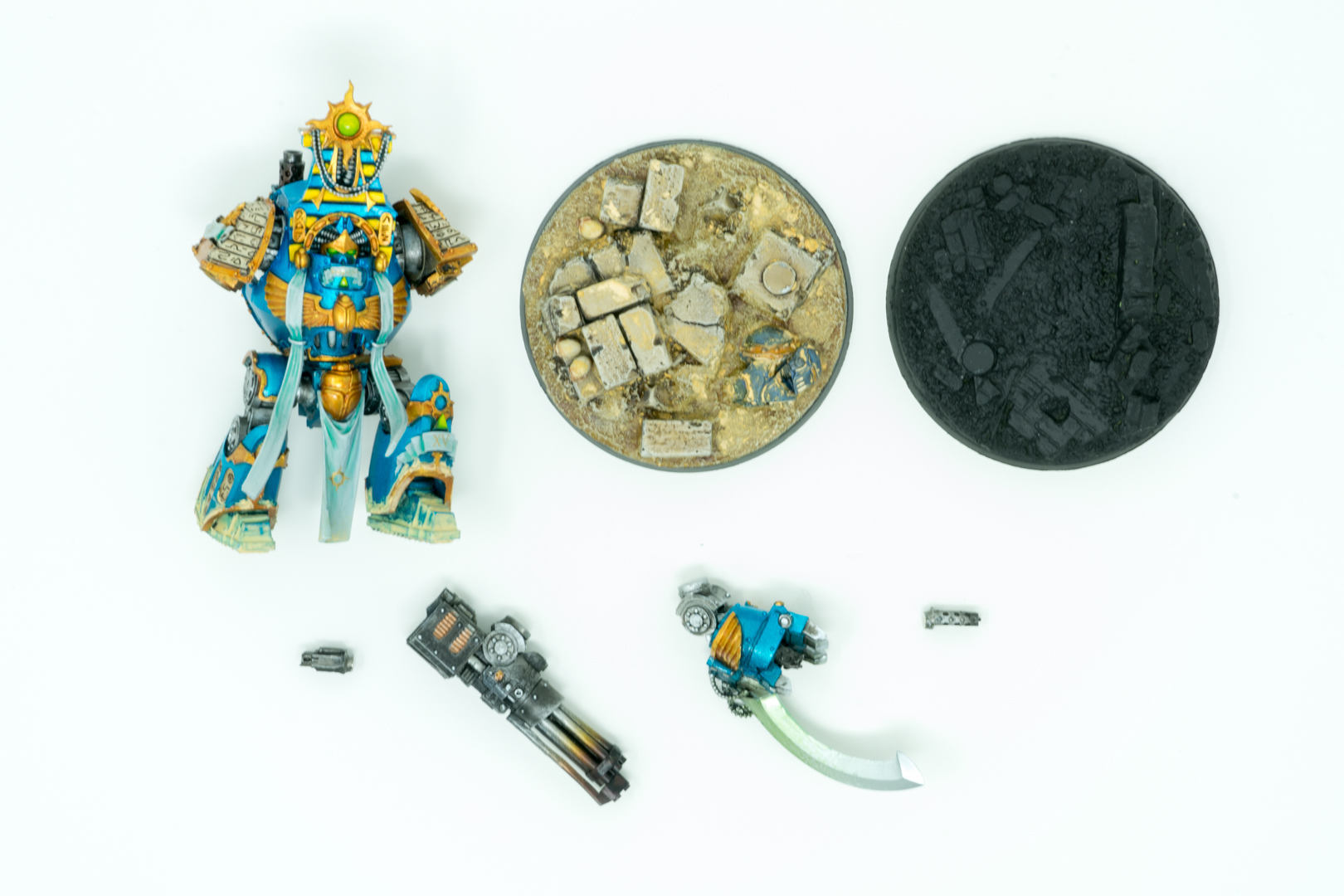 As if photos didn't do it enough justice, I also took a 4K showcase video…