You can never have enough powerful daemons to join your Chaos force. With the recent release of Be'lakor, Jason knew he had to add him as yet option to lead his armies. Check it out…
I had always wanted to add Be'lakor to my list but the older model left me a bit wanting or I'd just convert my own Daemon Prince. But with the release of the new kit, how could you NOT want this guy?! Such an impressive model. Plus it was a great excuse to work on such a large model as part of a paint off with Alejandro and Max (whom both were painting Knights).
For his scheme, I wanted to really lean in on the shadow-y nature of Be'lakor. Hiding and ready to pounce, the thing of nightmares. I kept my focus on a neutral palette for the body/skin – dark greys mostly. For the wings, I had debated a dark red (like some of the artwork I've seen) but I kept coming back to a dark purple to really lean into that ethereal shadow theme.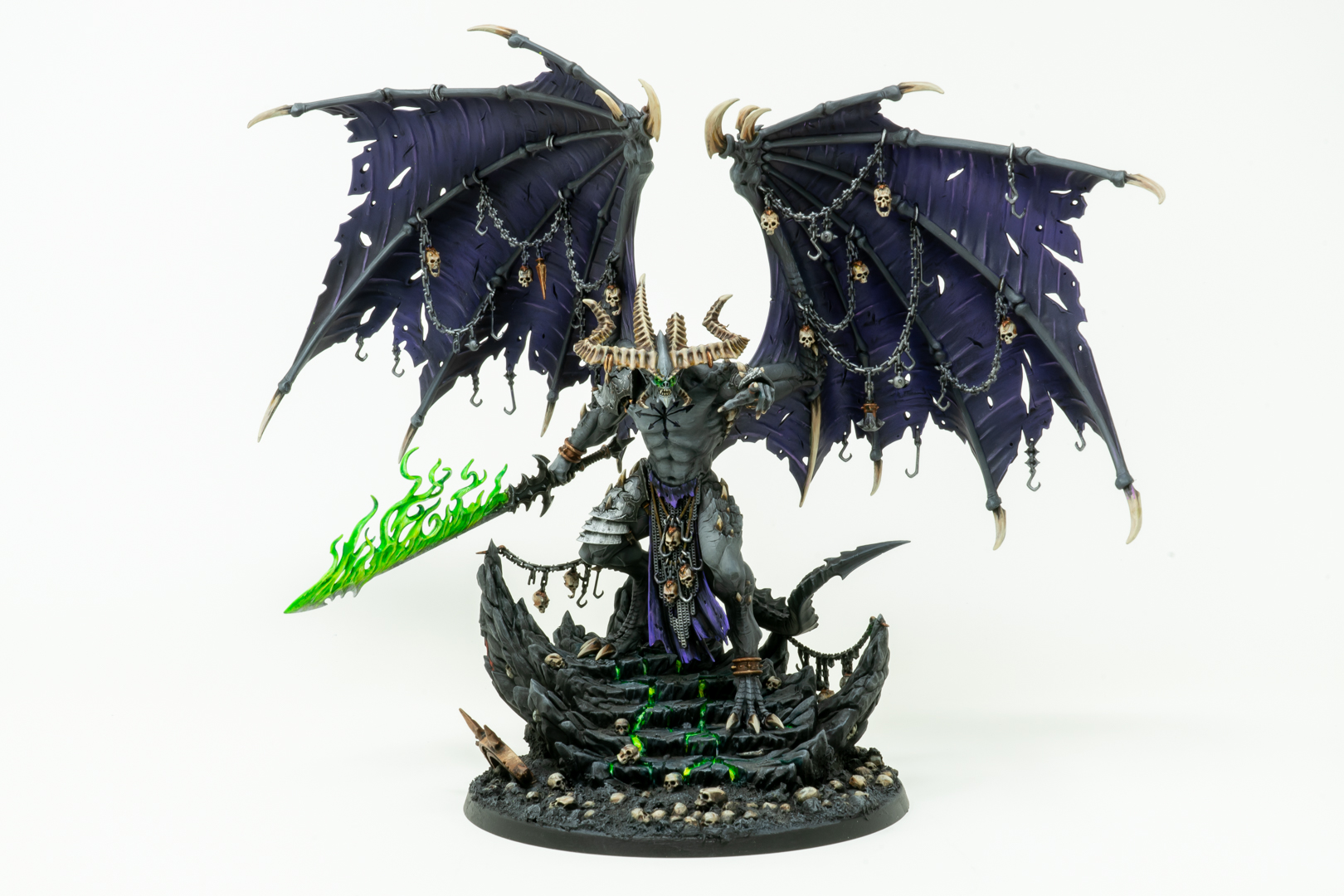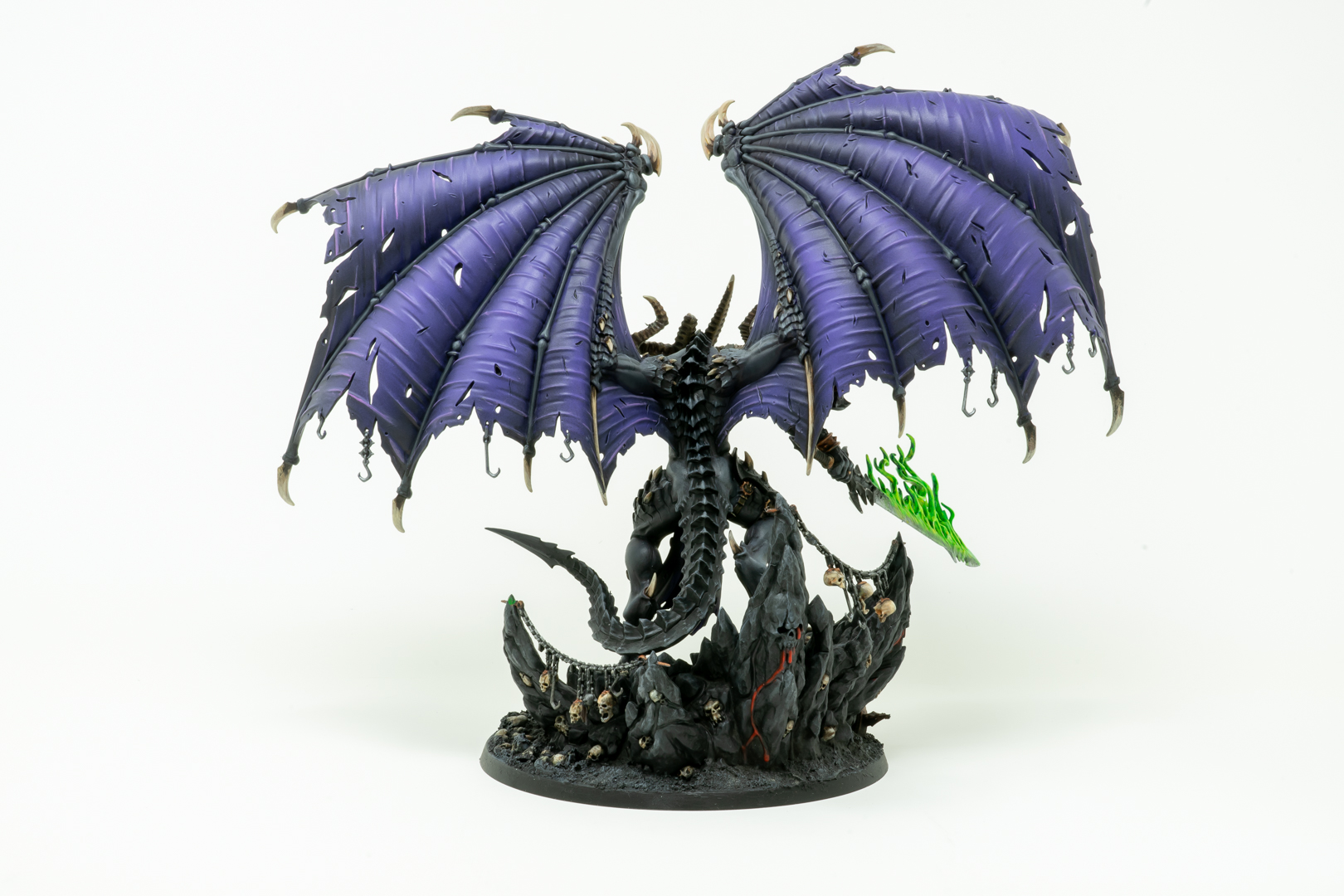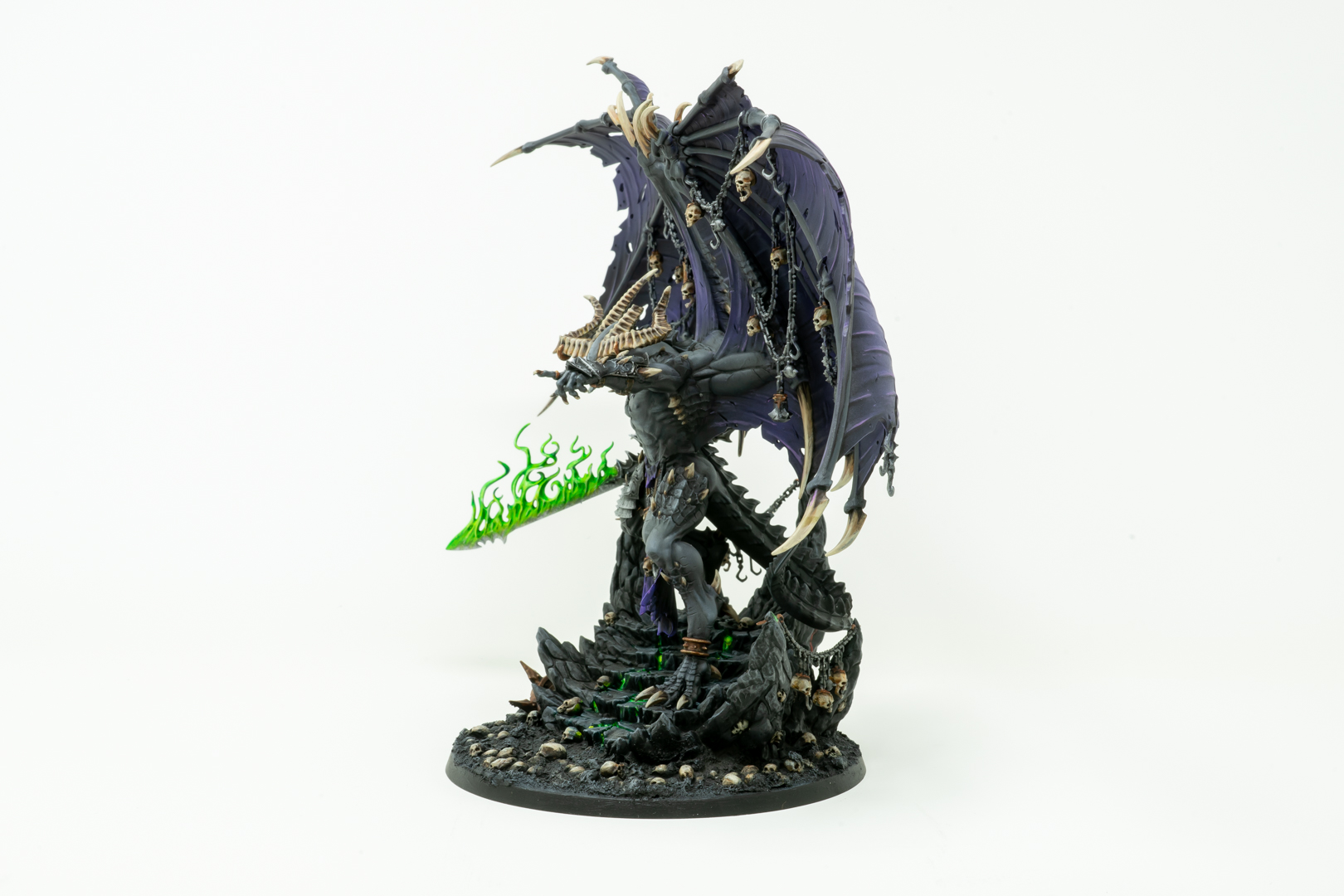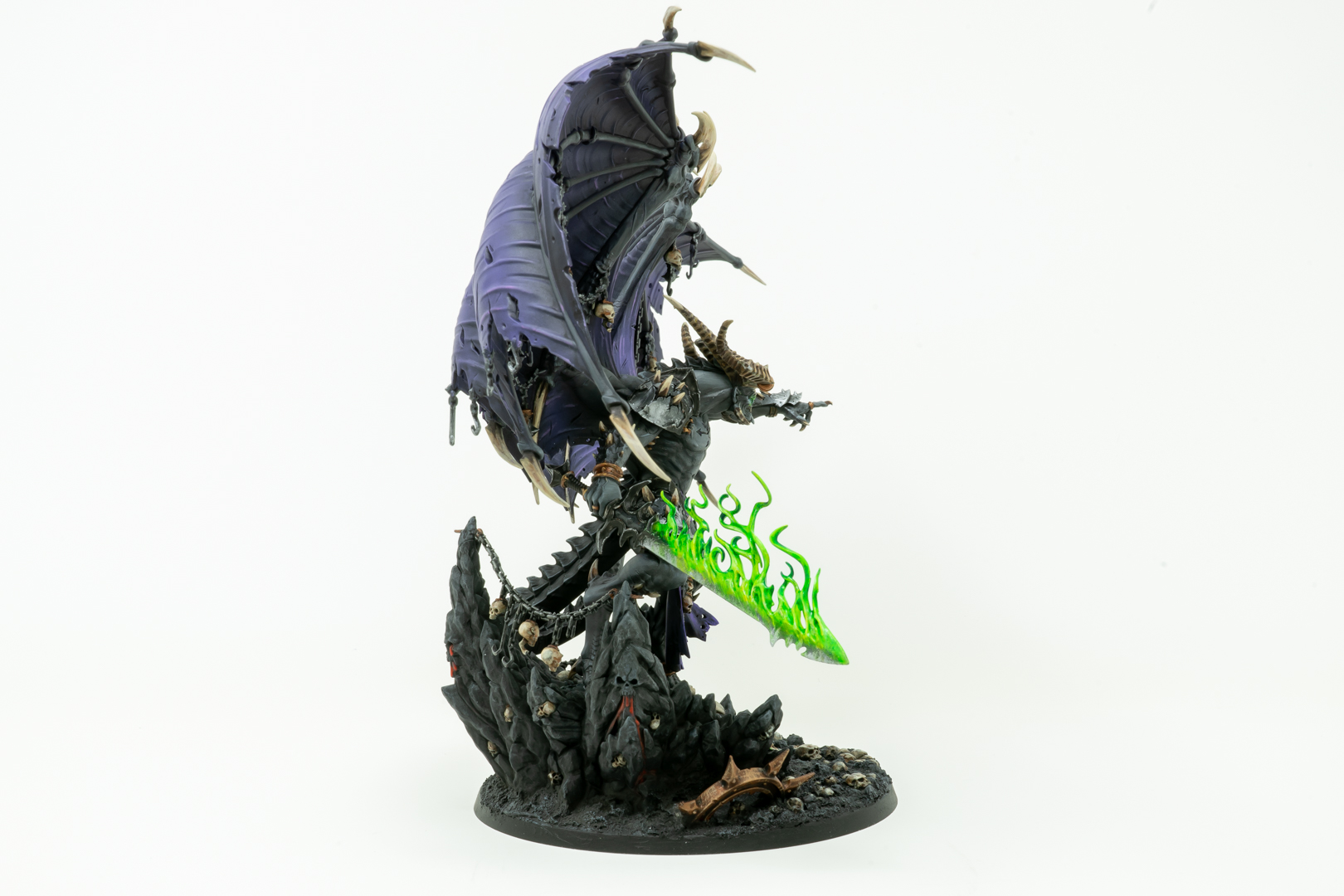 I don't tend to do red flames (outside of Bloodletters and Khorne), so I kept that tradition alive with a warpflame approach to the sword and also the cracked ground under him. I can just imagine a portal opening and him stepping through.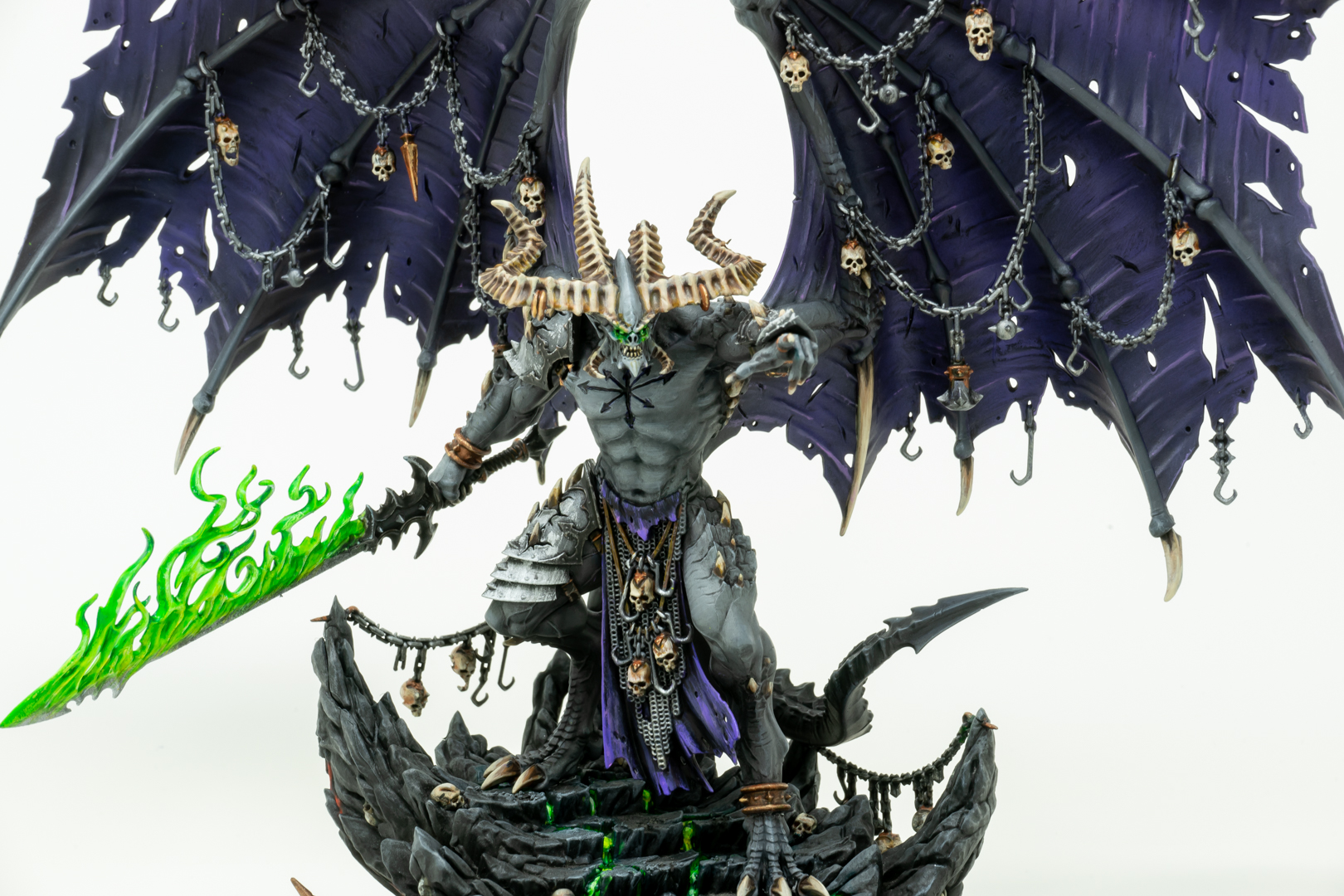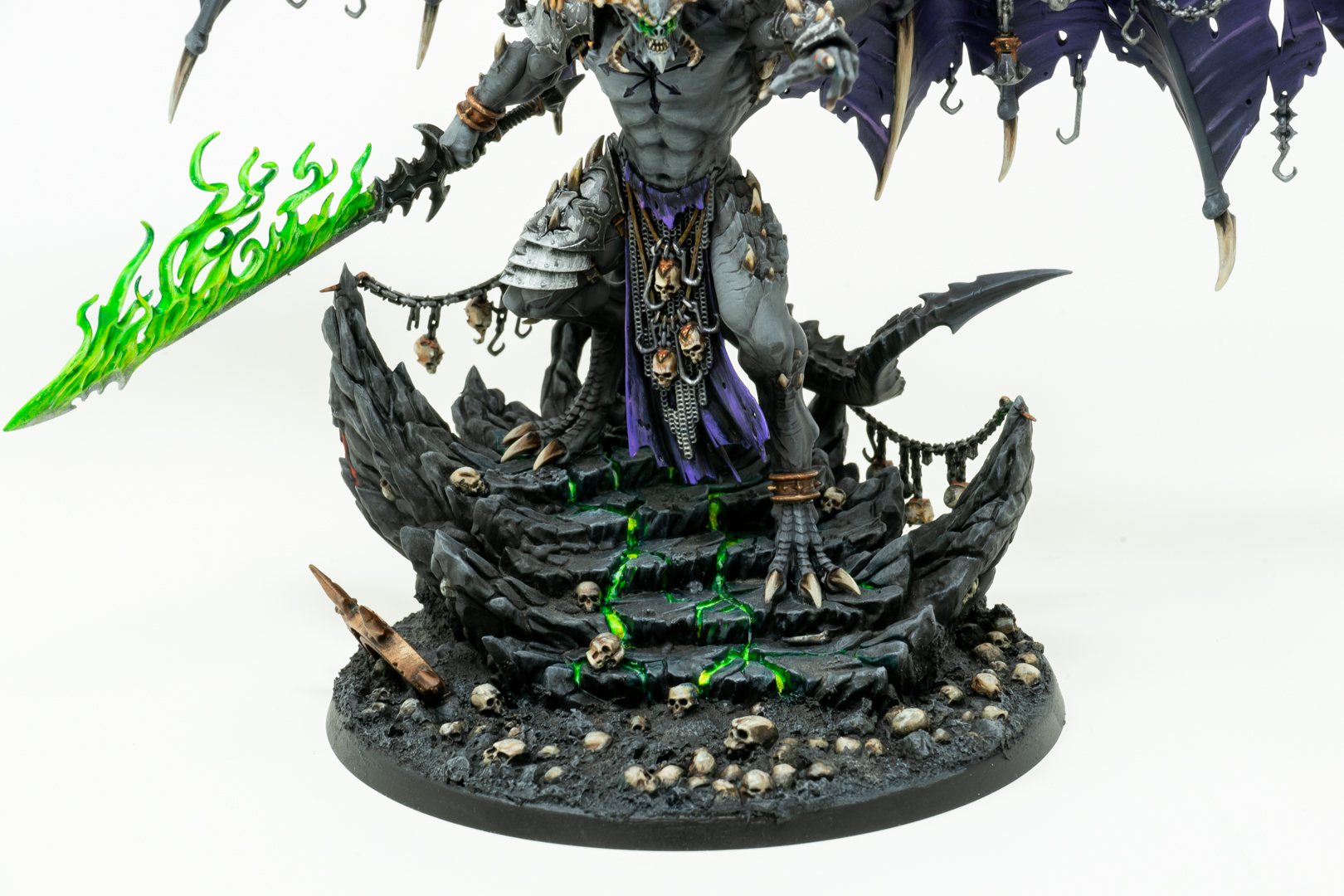 Can't get enough of him? I also setup a 360 degree breakdown of him on my Youtube channel.