This year marks the fourth year the Brookhammer crew has entered the annual Armies on Parade competition! Read on to check out their awesome work . . .
Max's Scythes of the Emperor
"Ghosts of Sotha"
If you follow along with us on Instagram, you've probably seen Max's Scythes of the Emperor Deathwatch force. He's been working on this army over the last two years and he went all out with them for the Parade this Year.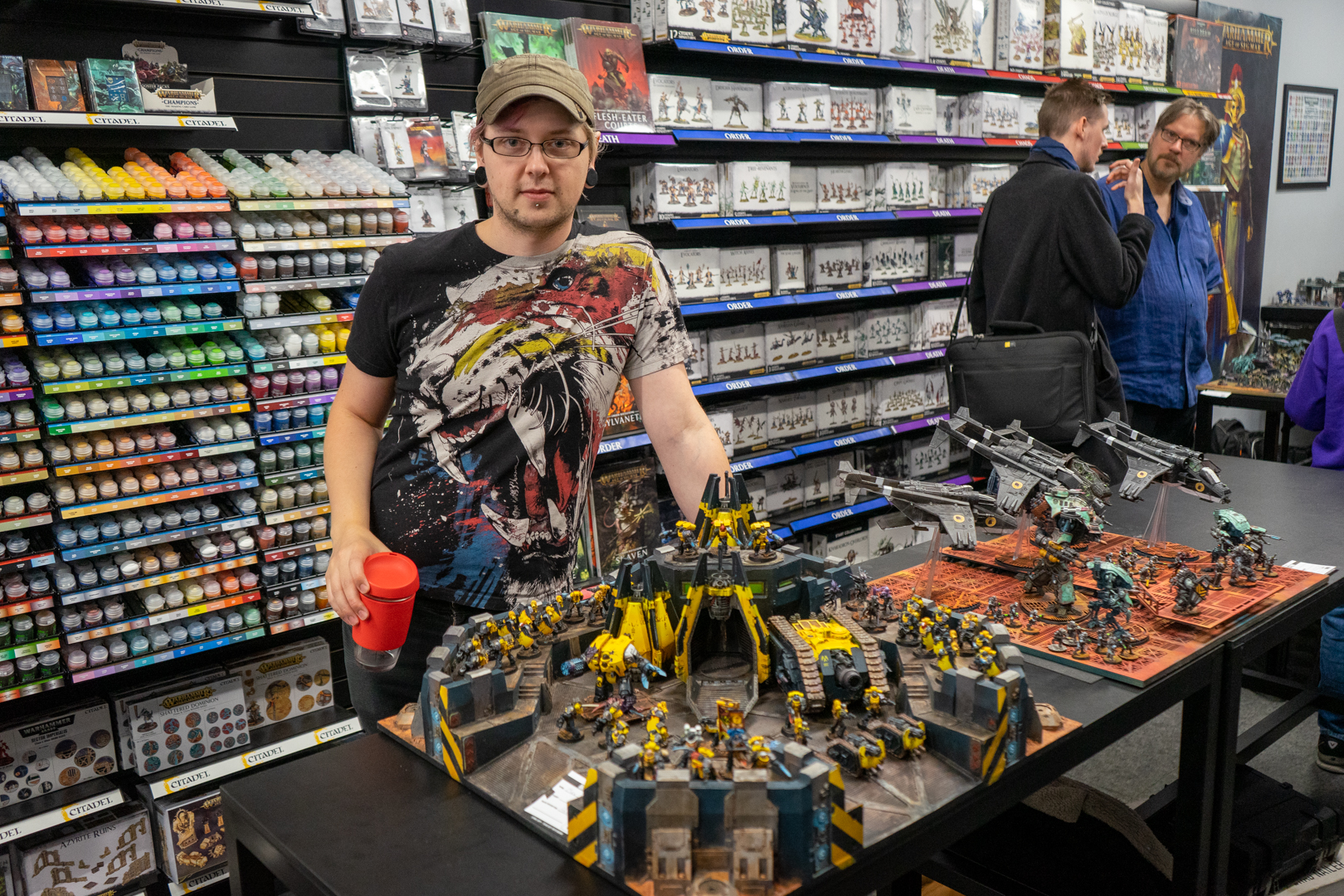 Daniel's Tempestus Scions & Imperial Knights
"The Tower and The Crown of Crows"
Daniel is a relatively new addition to the group, but he's been making waves during our Brookhammer Cup (that's still in progress). Daniel not only customized just about every aspect of his minis he also custom created the bases and display board as well!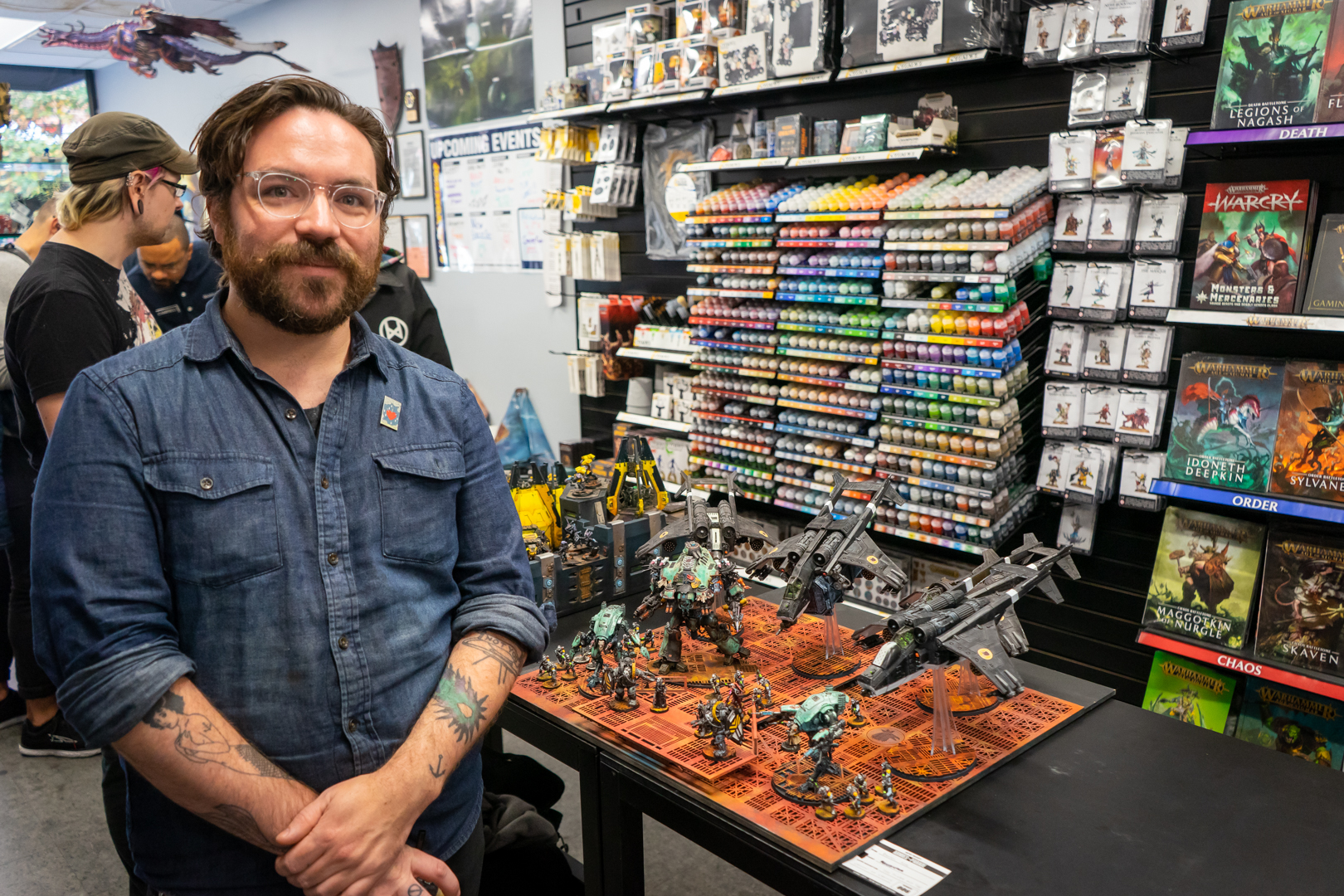 Tim's Blood Angels
Once again Tim made the trek out to Allentown, PA to show off his forces. It was a chance for him to share all his Blood Angel themed Primaris he's been working on.
And the winners are…
Some awesome work right? But did any of them take home some medals…
The crew took home the Gold (Max) and Bronze (Daniel) medals in NYC!
Max took home Best Painted (40K), Most Scenic (40K) and Best Theme (40K) and Daniel took home the Monsters & Machines (40K) category. Congrats guys!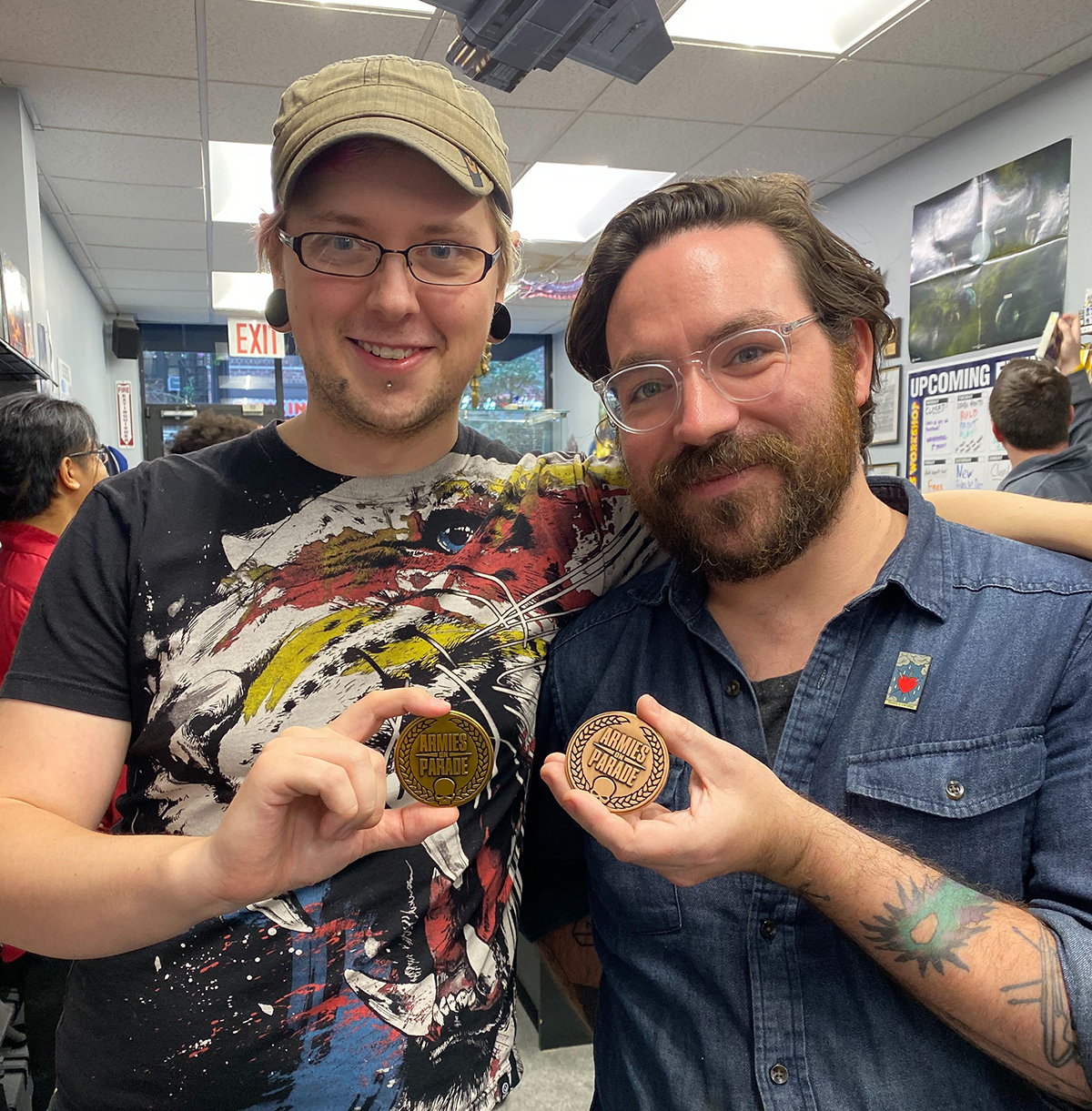 We also hit gold in Allentown!
Tim took home the Gold as well as claiming a few of the 40K categories!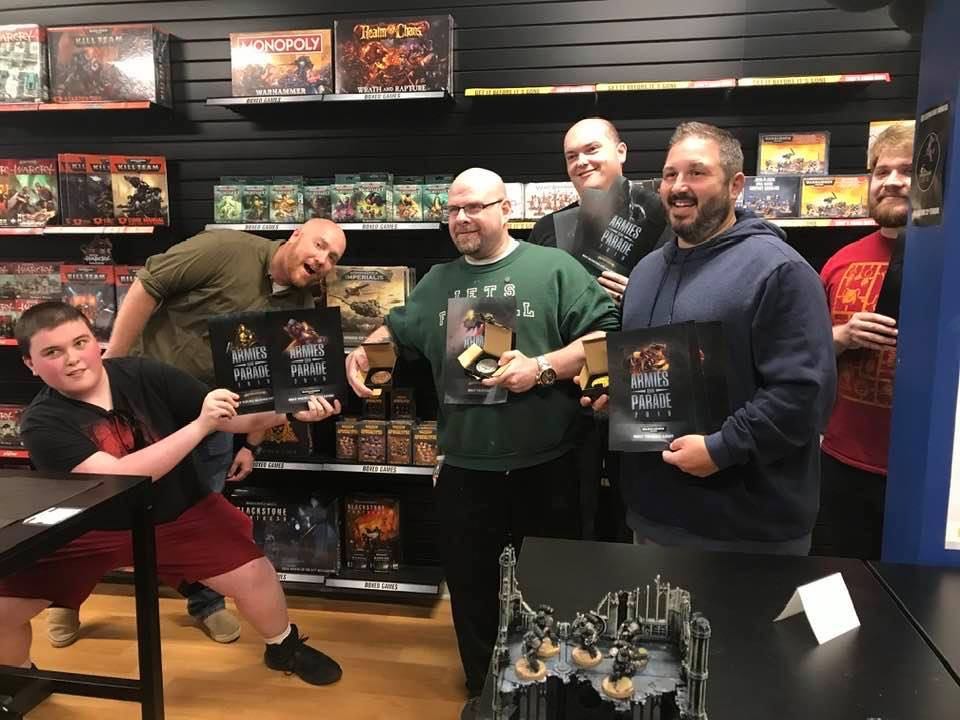 See you again next year!