After repainting his second ForgeWorld Great Unclean One, Jason went back and stripped the paint off his first one. Here's the results!
As I mentioned with my other Great Unclean One, one of my old producers at Mythic Games was kind enough to send me two Forge World Great Unclean One models. This model was the first one I painted but after painting the other one I had to strip and repaint!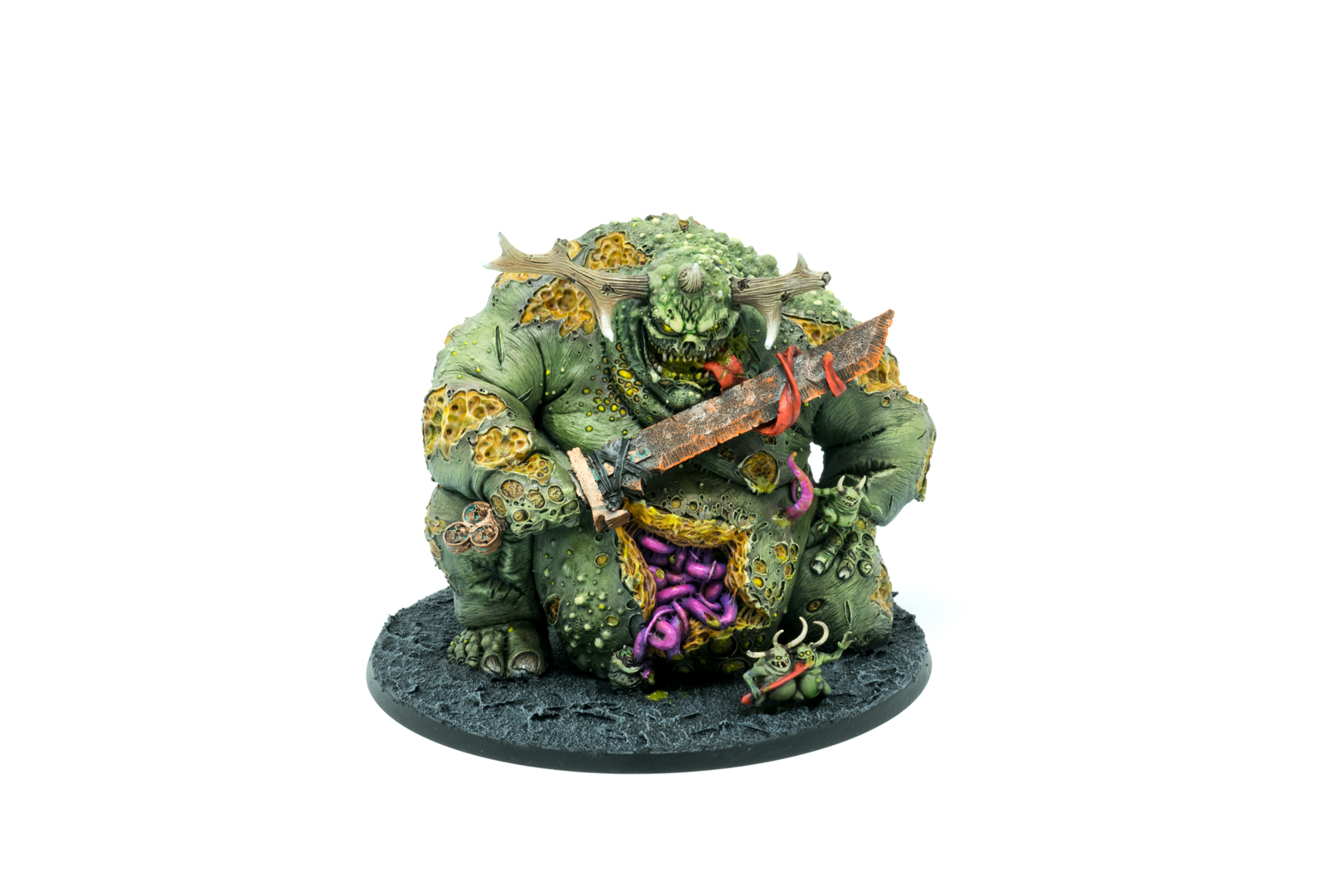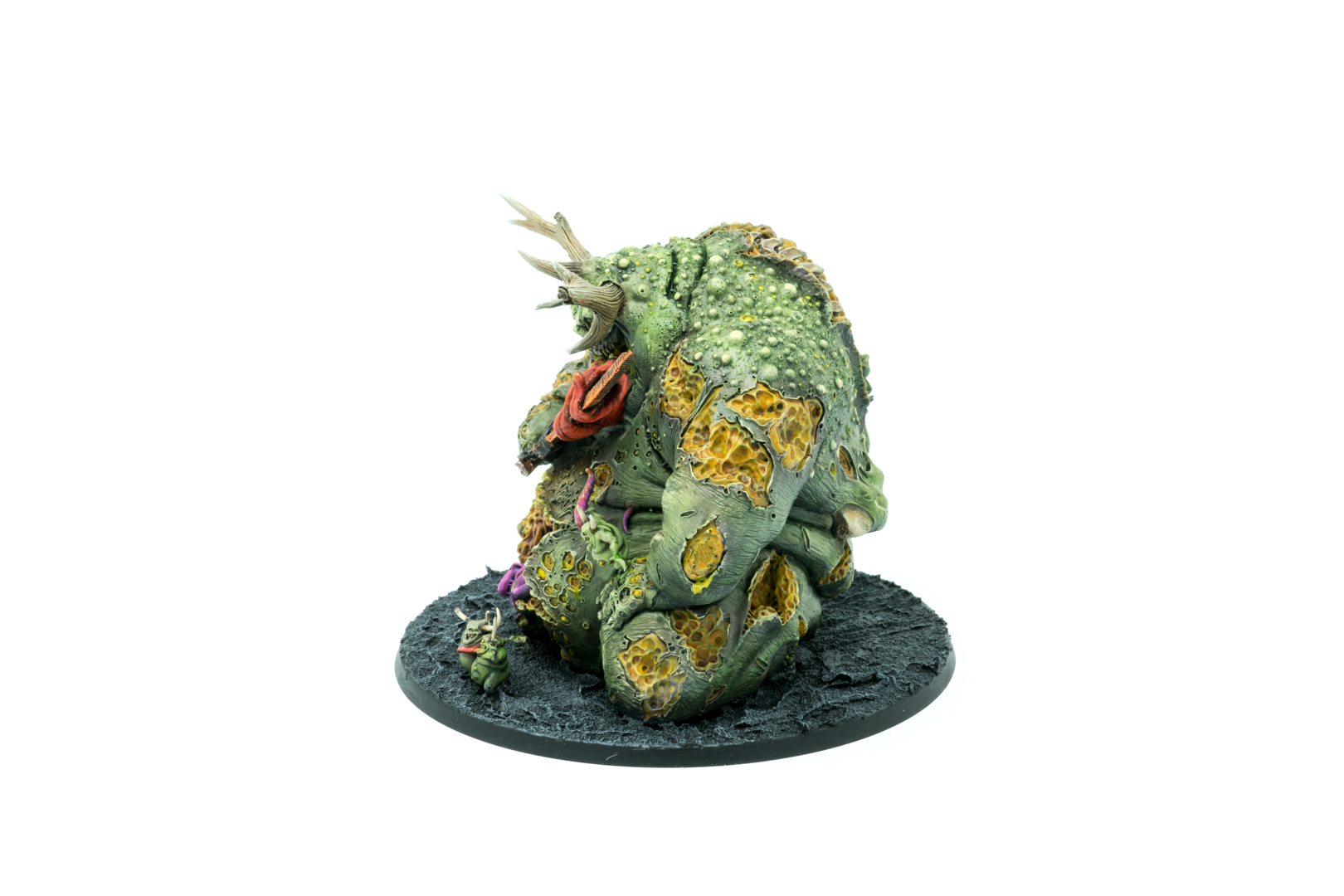 Since I also have the new plastic kit and wanted to keep the bases similar, so I picked up a spare 130mm base off eBay so they'd be the same. If I keep the other one, I may have to rebase him to the same size. I also made sure to add 6 Nurglings throughout the base (with the GUO being lucky number 7), a theme I'll carry out on all three of my GUO models.
And for a small before/after comparison, here was the first pass on this model before I stripped and repainted.