Jason swore he'd never build and paint another Heldrake. Well, that didn't last long. He's adding one to his Chaos forces again, this time for his Thousands Sons force. Read on to find out more . . .
I used to own two Heldrakes (I've since sold them off) and like the opening blurb mentioned, I swore I'd never paint one again. SO MUCH TRIM! But I wanted to keep my Thousand Sons army fast and still able to burn a lot of the horde armies in our meta. So, back to the pointy bastard from hell I go!
I've mimicked the rest of my TS army with this bad boy. I only built the main body cavity of the Heldrake, leaving all the wings separate for easier access to the trim later. Everything was primed black with spots of white for pre-shading. I then sprayed the entire model with VMA Silver for a base for the metallic blue. I then did a few layers of Plasma Blue from the Badger Ghost Tint line. Gold trim was GW Retributor Gold. I went with various Vallejo pinks/purples for the body, mimicking the Pink Horrors in my army.
The photos really don't do the metallic blue justice. I also magnetized the gun in his mouth so I can swap out the Baleflamer for the Autocannon (but why would I?!) Here are a few more detailed shots of the Heldrake . . .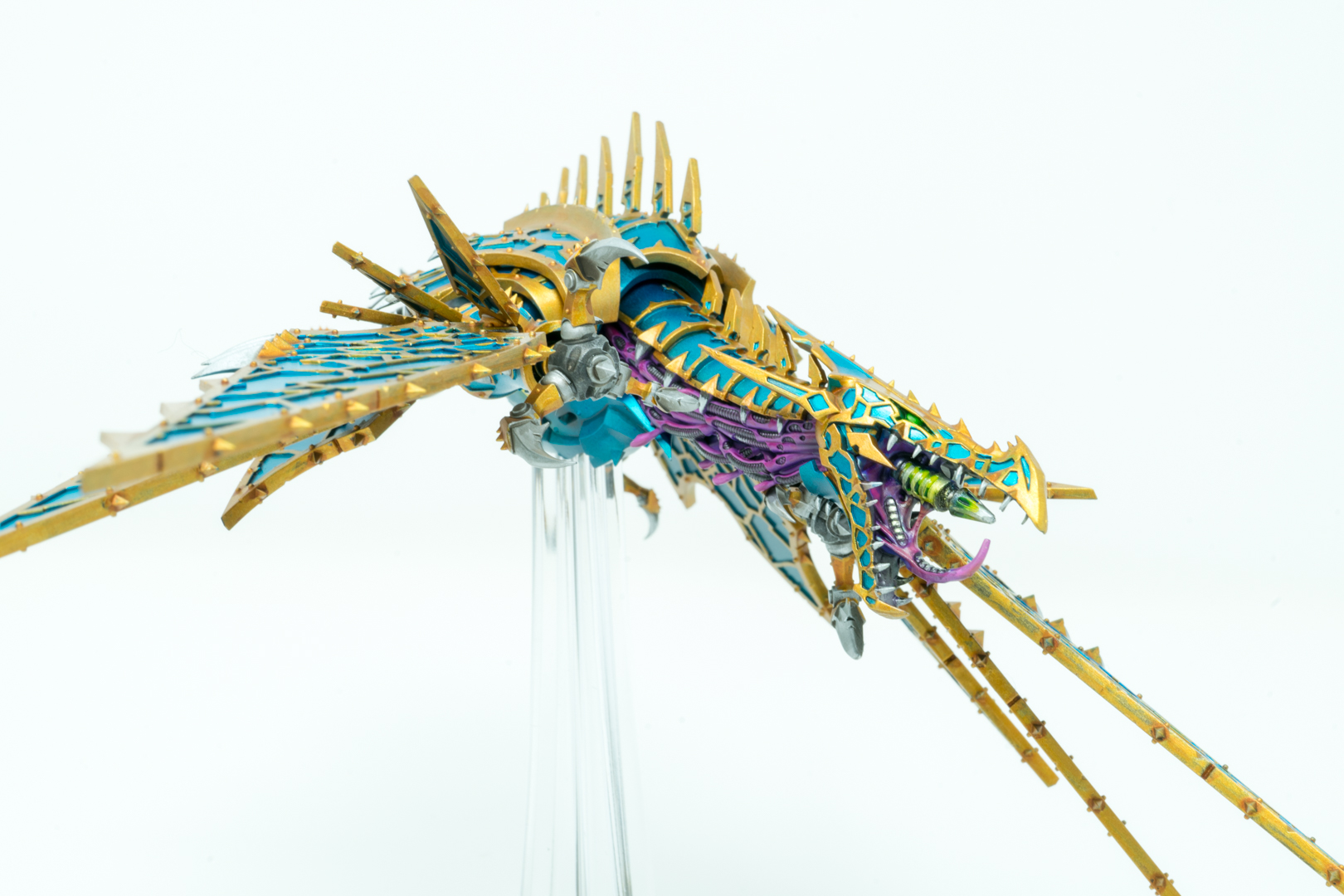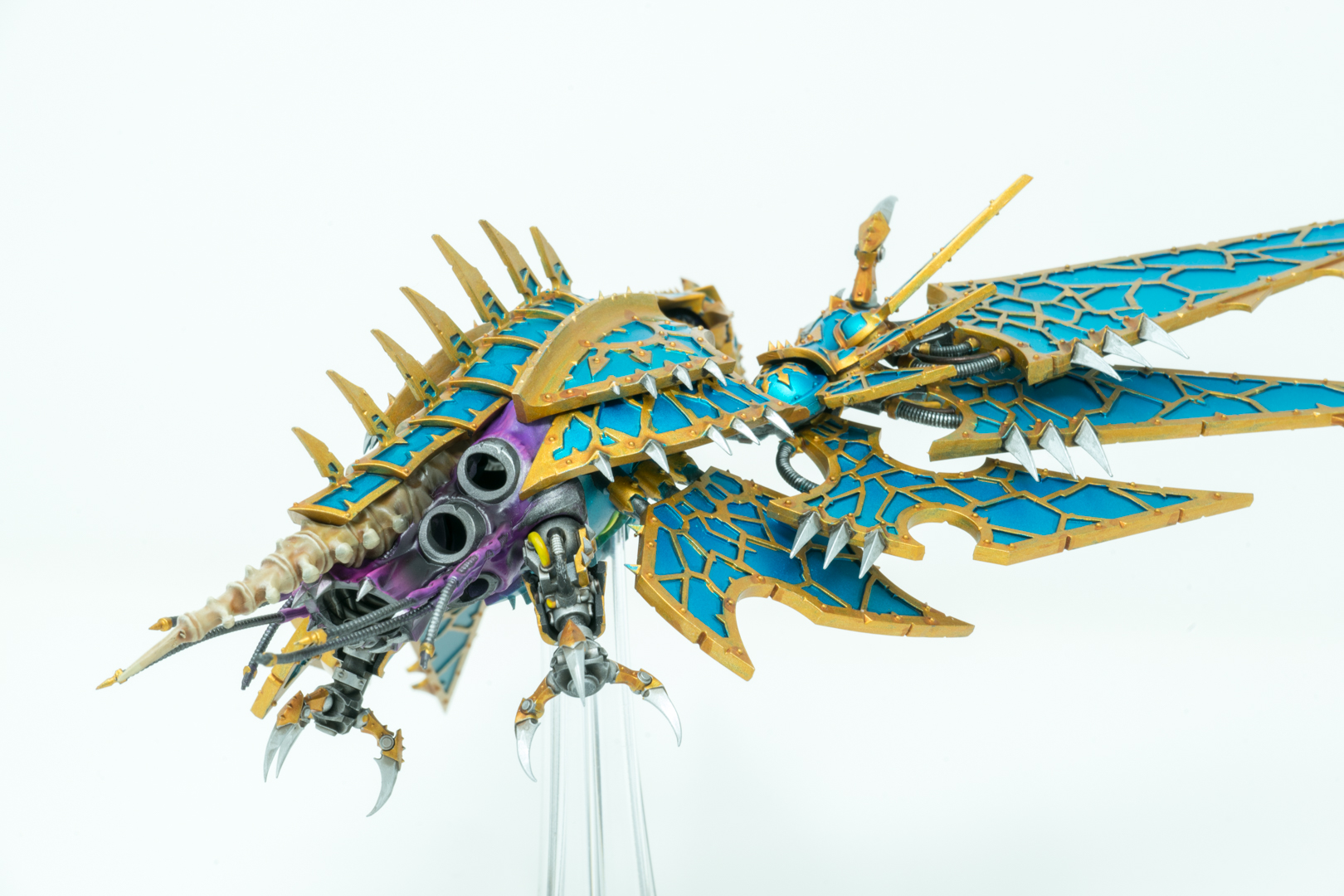 And the base . . .