The master tactician himself, Roboute Guilliman. The Primarch of the Ultramarines. Alejandro has just finished painting him up! 
Alejandro and Jason decided to push one another to start painting their primarchs so they could battle one another. Along with the primarch, Alejandro decided to add some reinforcements with a squad of Primaris Marines too.
Here's the fearless leader in all his painted glory…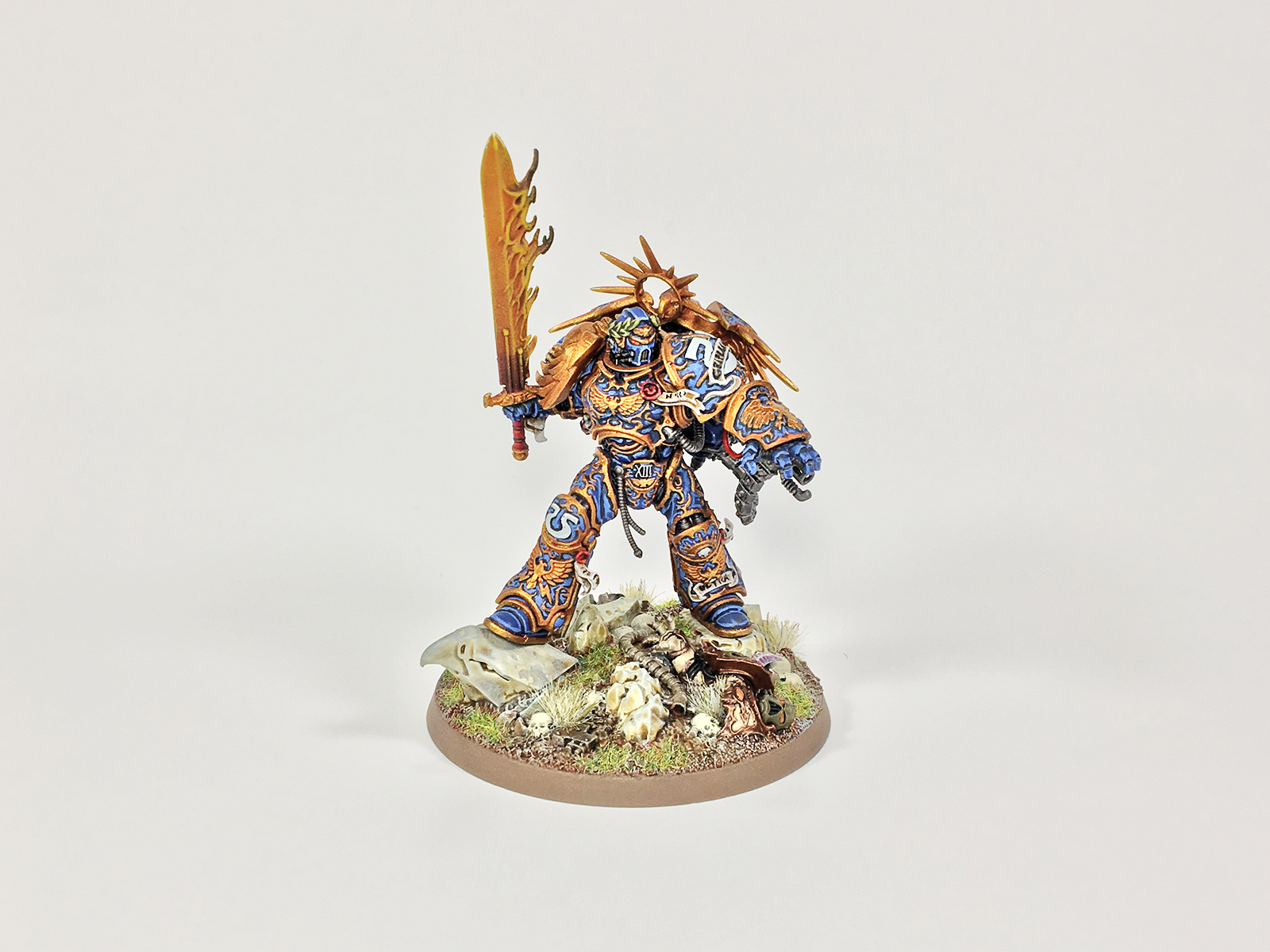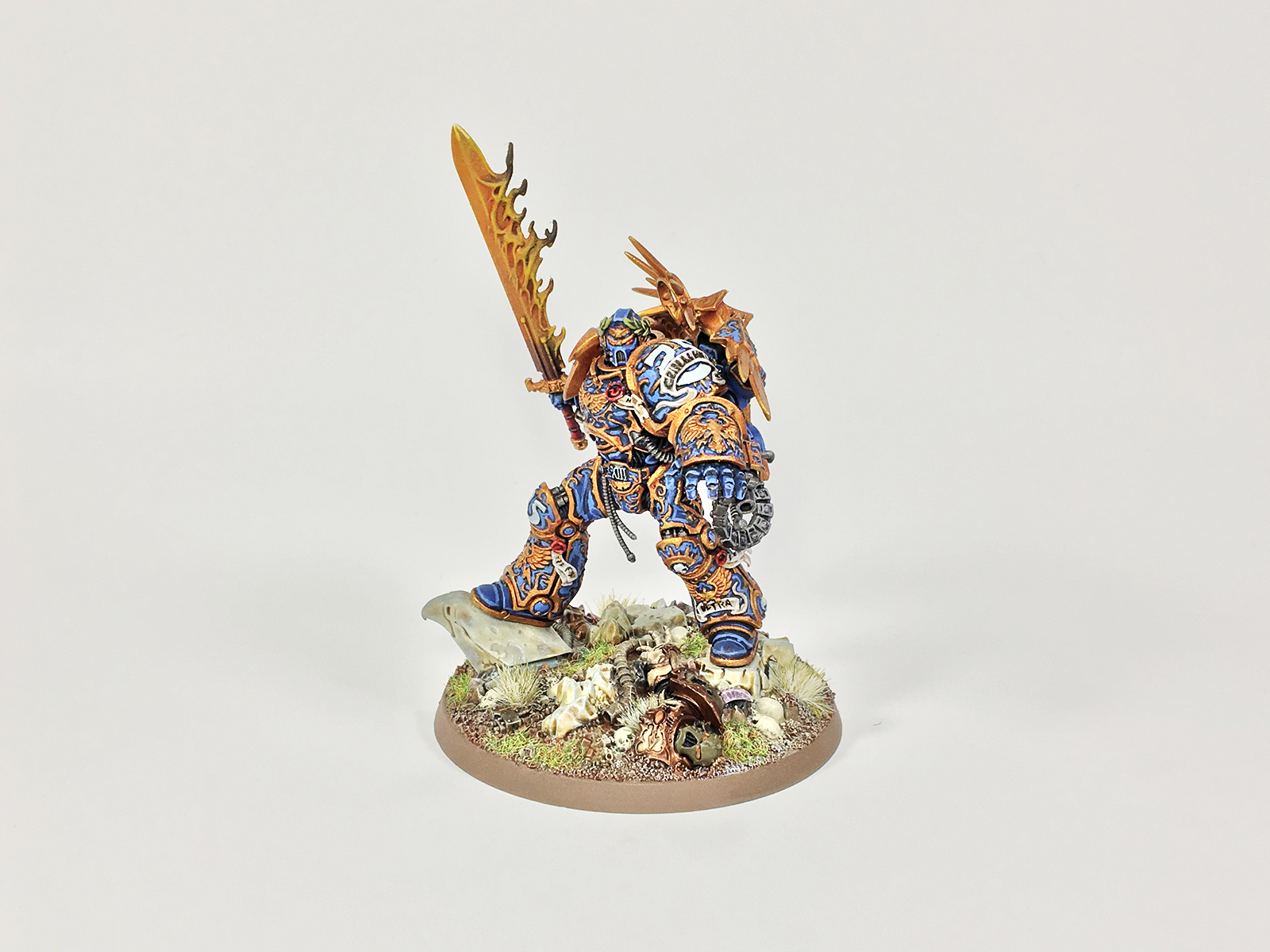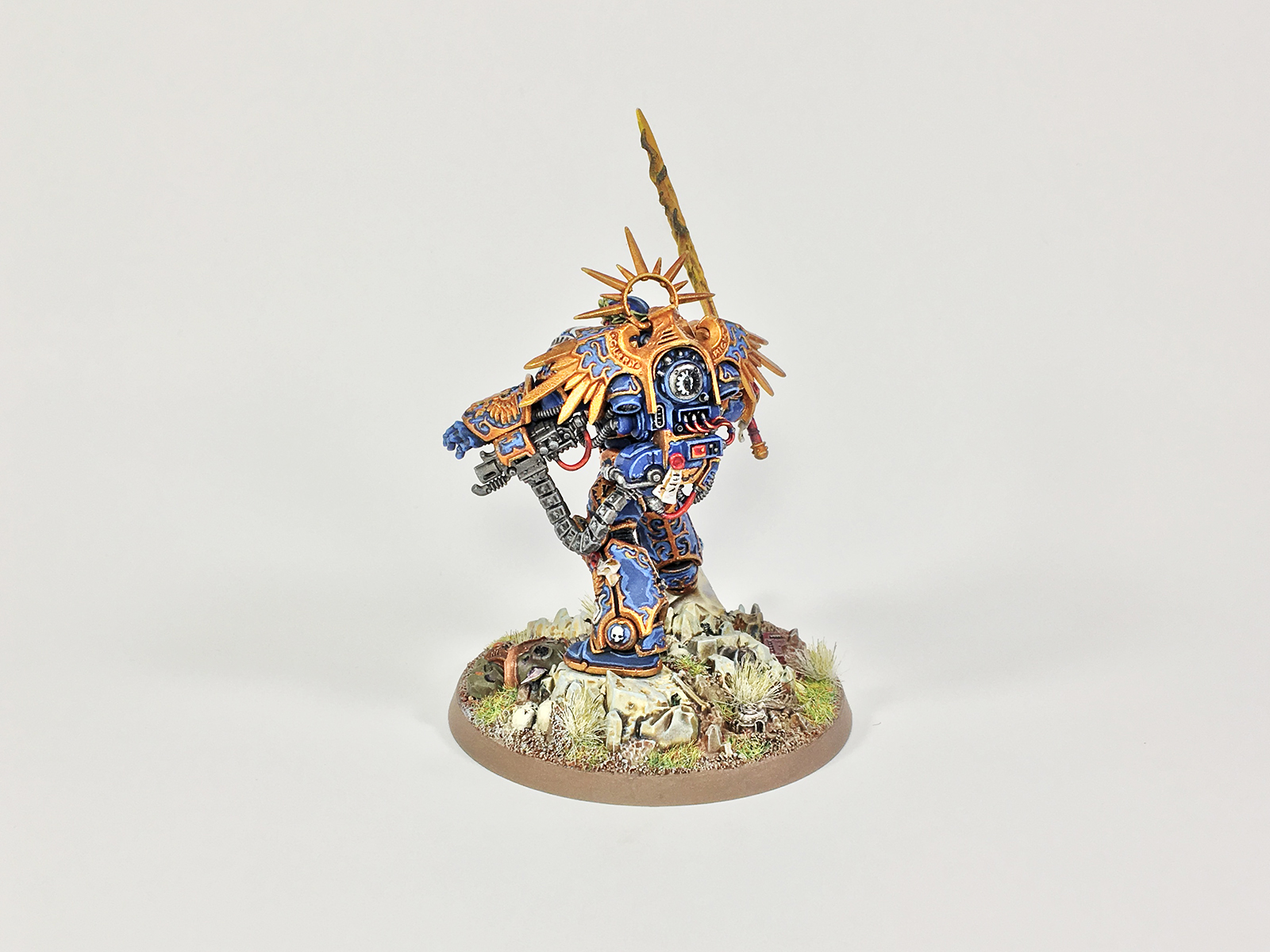 And his loyal Primaris Marines…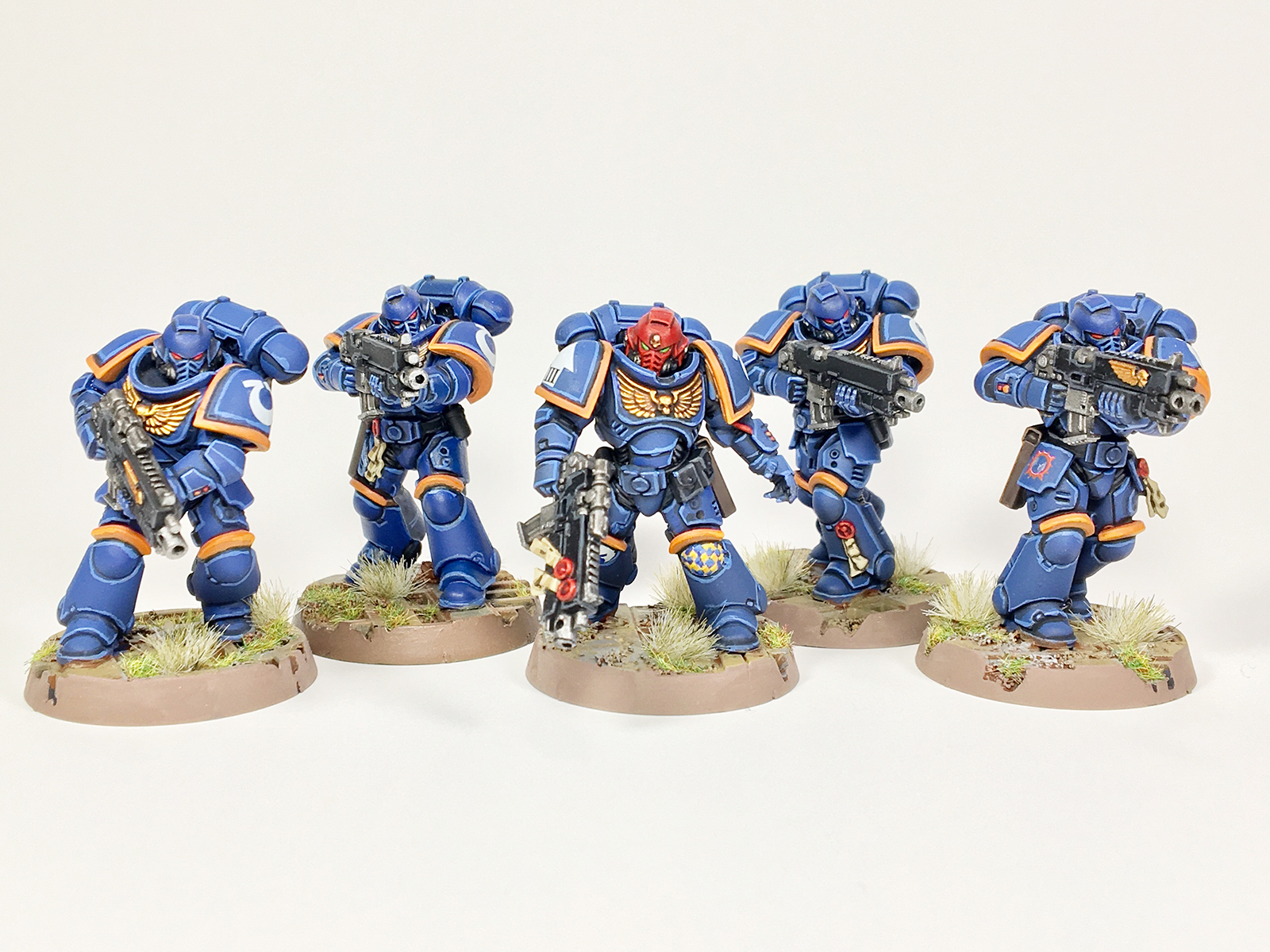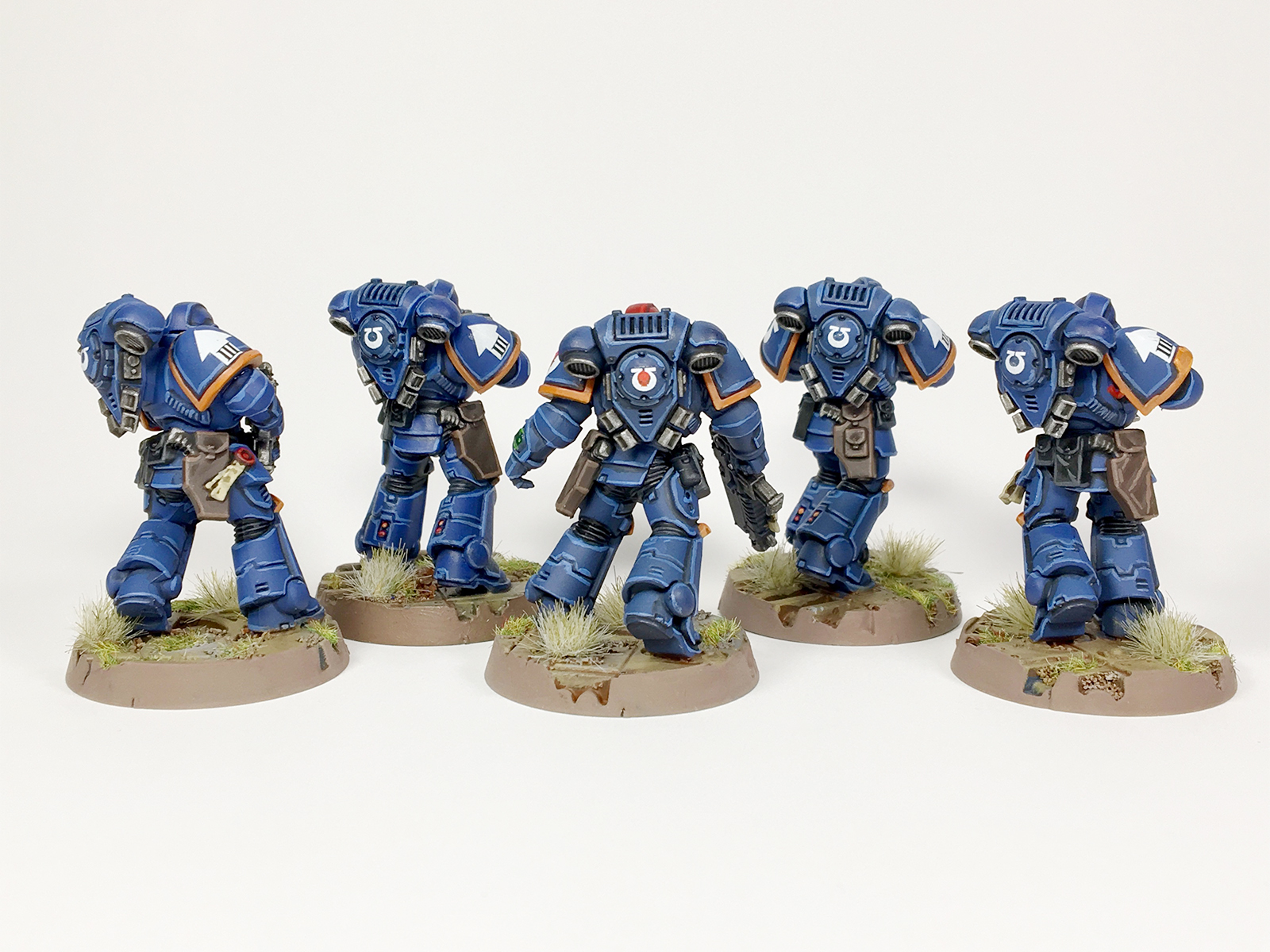 Note the use of orange on the trim, this helps tie the Ultramarines in with his Astra Militarum forces – 6th Company III squad.