Our 2nd Paint Off challenge has come to an end. A big thank you to everyone following along on Instagram while we revealed the entries and a bigger thank you to everyone for voting with a like for their favorite model. But now on to what you're really waiting for, who painted which Eldrad?!
Eldrad #1
Painted by Max. Max wanted to really focus on his version harnessing the Warp, as seen by the OSL effects coming from the hand (up the helmet) and on the staff. He also used this model as a way to experiment with Alclad II line of primers, he was really pleased with how well they stick to GW plastic and resin and the glossiness made it really interesting to work with.
Eldrad #2
Painted by Jason. Jason's thought going into this was to paint him a bit different than the way Games Workshop portrays him. Instead of going with the all black scheme, he thought that since he was the big name of the Ulthwé, he should stand out more (thus the inverted scheme).
Eldrad #3
Painted by Mike. Mike painted all the symbols freehand based off the glyphs and symbols in the GW books. Mostly all the painting was done through layer washing,  highlights and even finer highlights. He wanted him to still be in the traditional black robes but with spot colors to match his own Eldar force.
---
Here's some last parting shots of the three models together.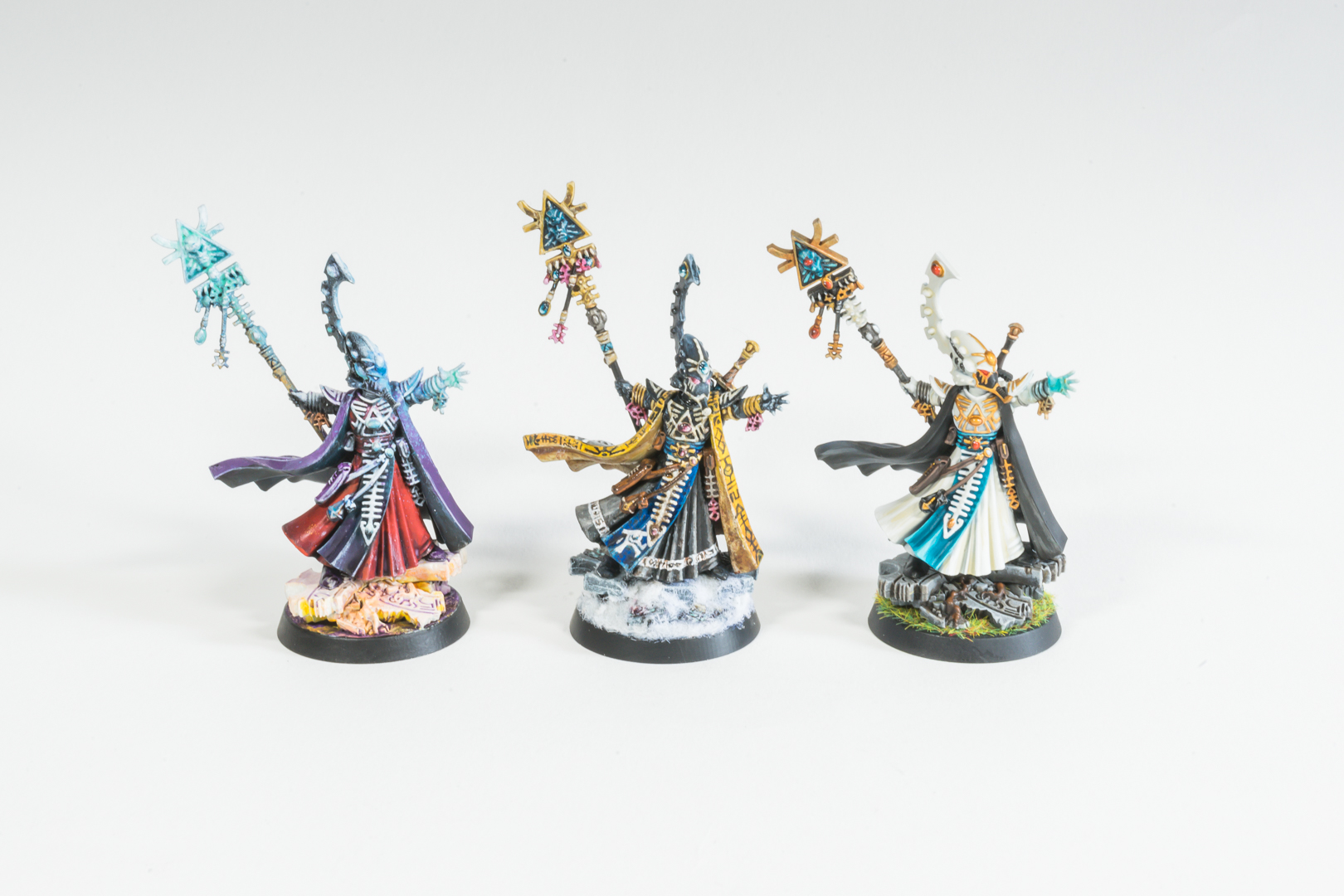 Some awesome paint jobs and unique takes on each of these Eldrad models. Just want to thank Max, Jason and Mike again for taking time from painting their armies to participate in this paint off!
And now without further ado, the model with the most likes on our Instagram account was….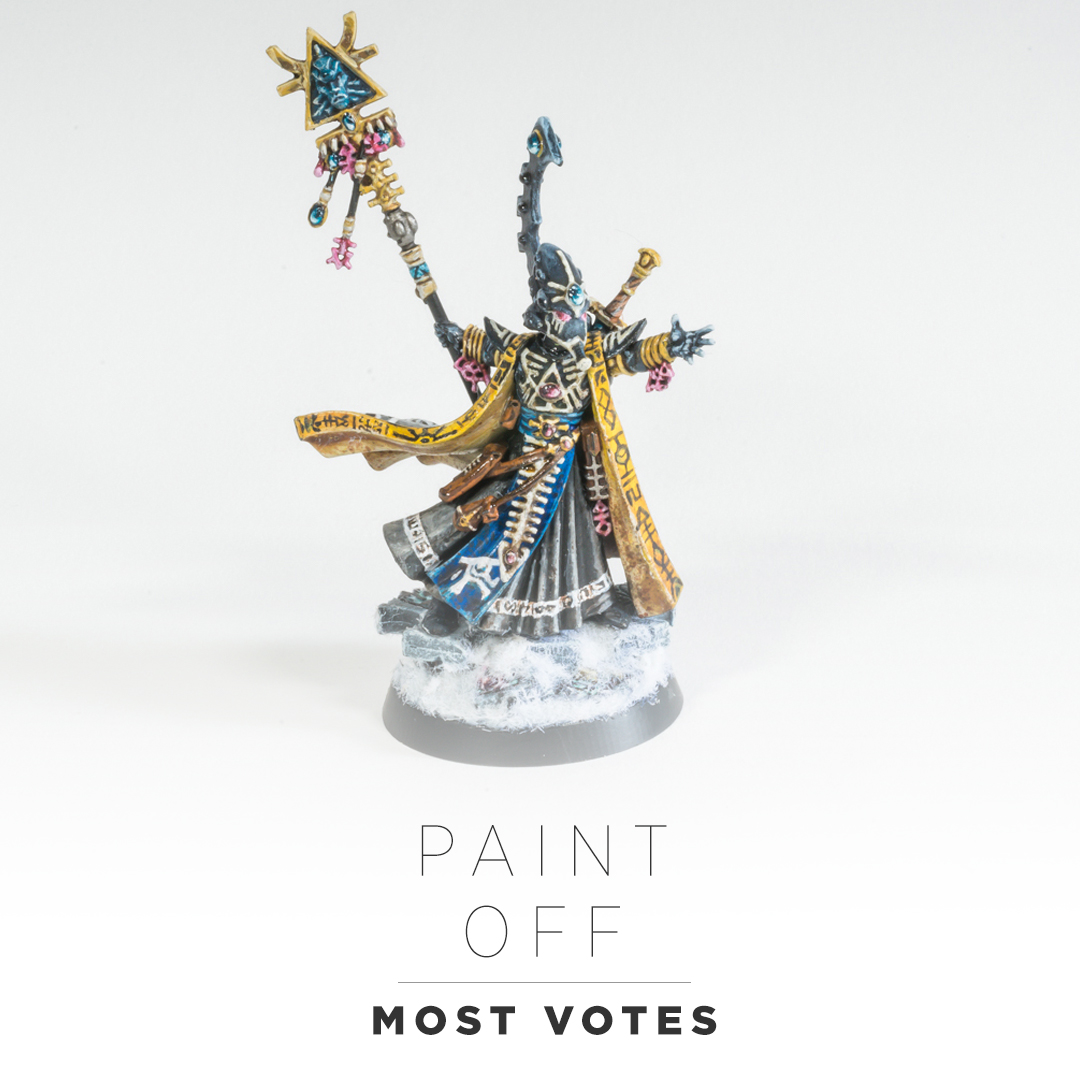 Congrats Mike! People were in love with the freehand and attention to detail on this paint job! Be sure to follow along for when we announce our third paint off challenge!