Every army needs an HQ to lead them. For Jason's Tzeentch force, it's led by The Changeling. Read on to see more!
For the Changeling, I wanted to continue with colors found from my Thousand Sons force, which meant pinks and purples for robes. To contrast this, I went with a similar blue palette found on the Blue Horrors for the skin. The same reasoning for my Brimestone horrors, I went with the fire being Warpflame under him and used the same technique found on the rest of the force. The base is from DragonForge (awesome bases).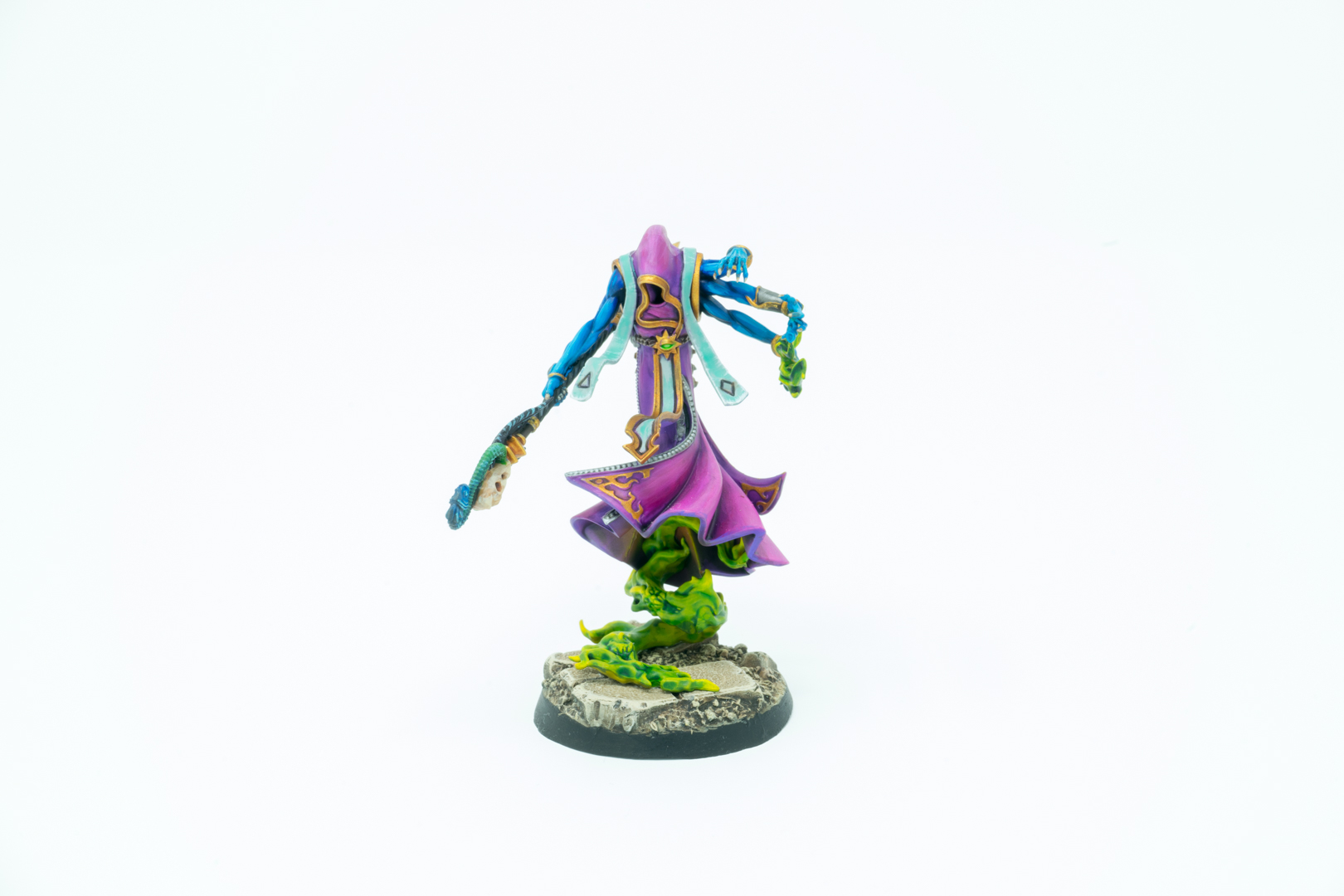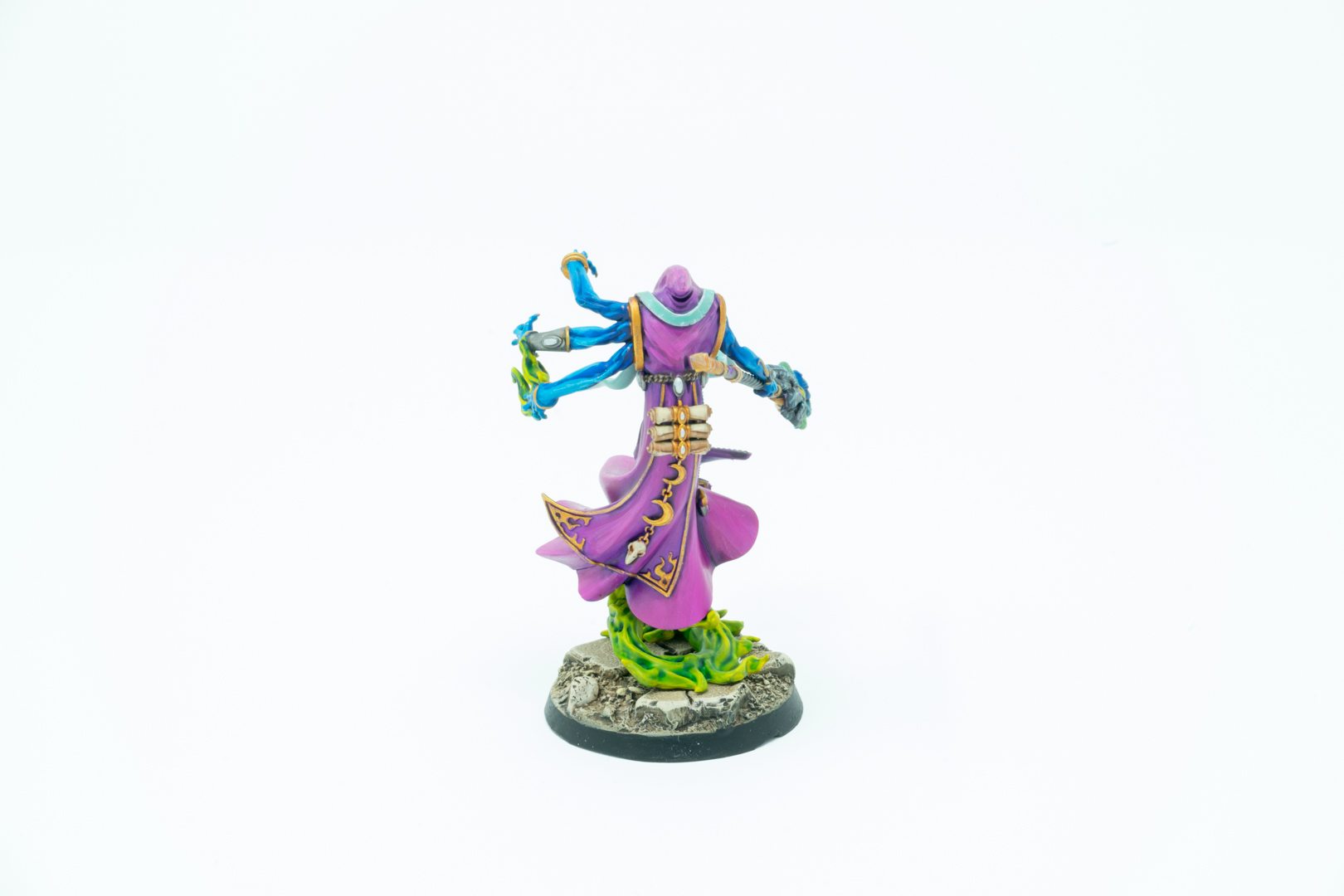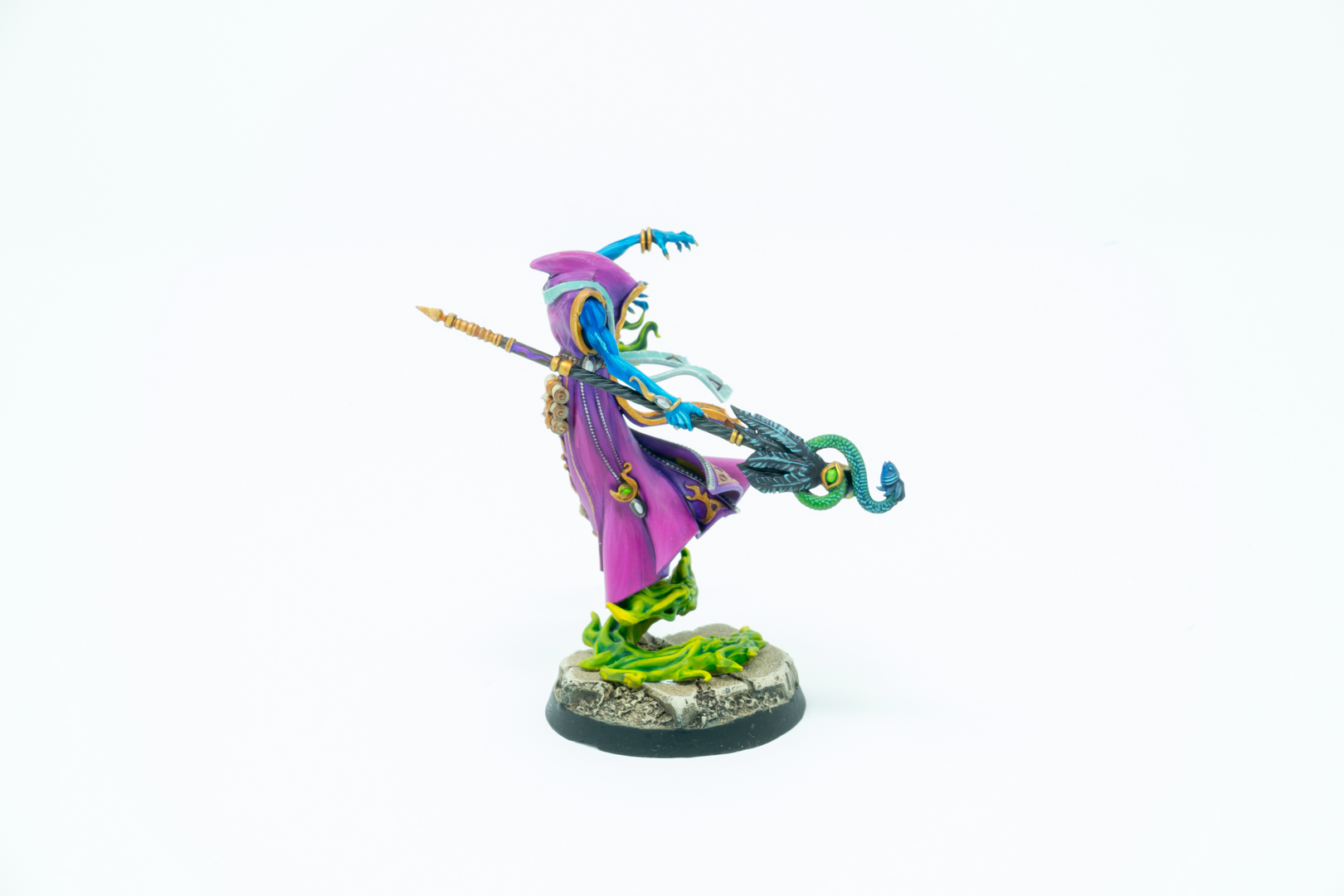 Updating this post with a 4K video showcase of this Tzeentch daemon so you can get a better 360 degree look at him and it also includes the painting recipe I used.