Jason's been working on a small project: wanting to paint all the Chaos Legion contemptor dreadnoughts! Next up: Word Bearers. Read to find out more …
For my fifth Chaos legion contemptor dreadnought, I picked the Word Bearers. The scheme seemed pretty straight forward but I wanted the reds to be darker than that of my World Eaters dread.
But I felt like this dread was missing something. So I decided to create a staff for him with a mixture of a Chaos icon, bits from the Morghast (AoS) staffs and a clothes hanger. I also added some extra "purity" seals around the model.
He's magnetized to the base as well as the weapon arms like the previous dreadnoughts.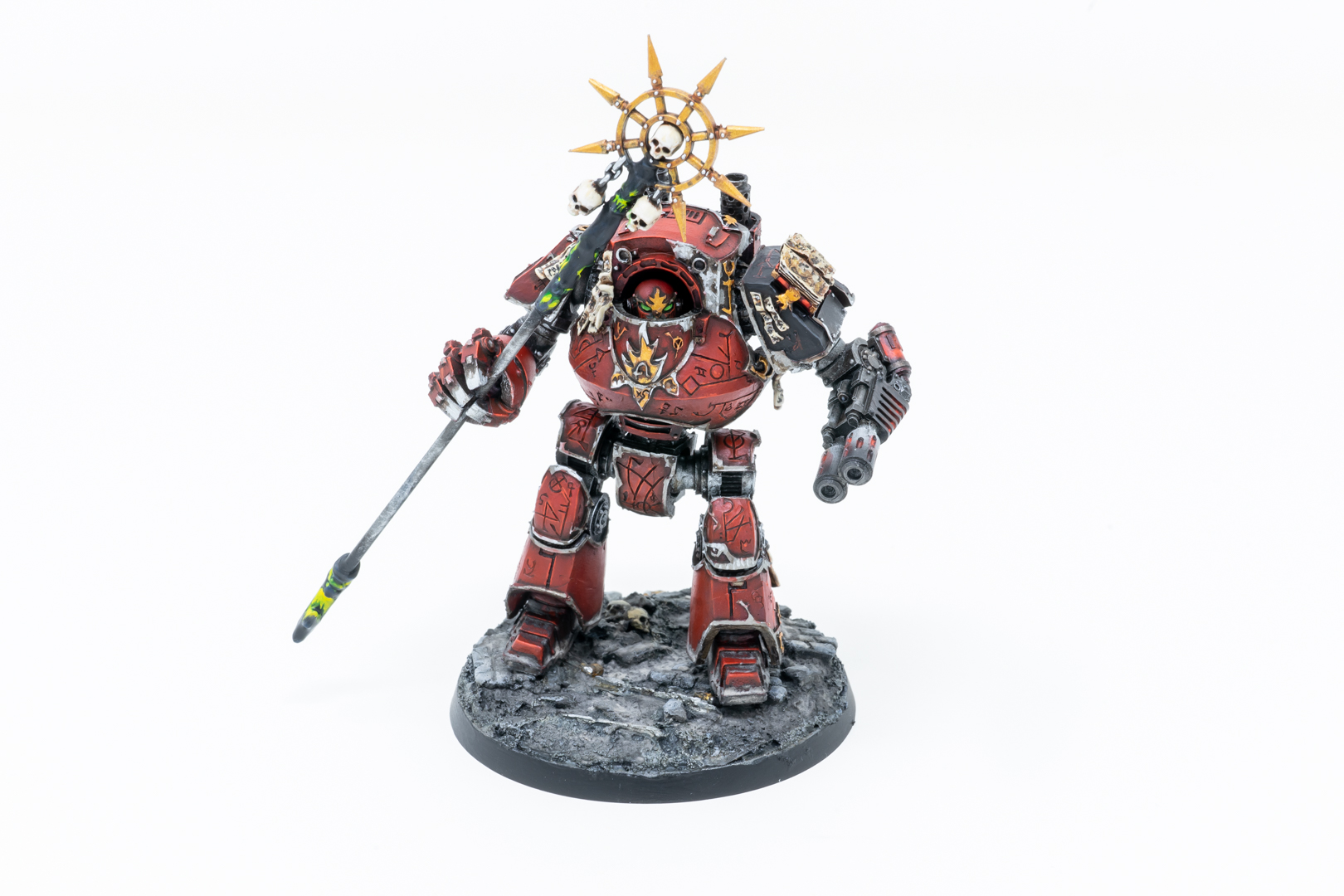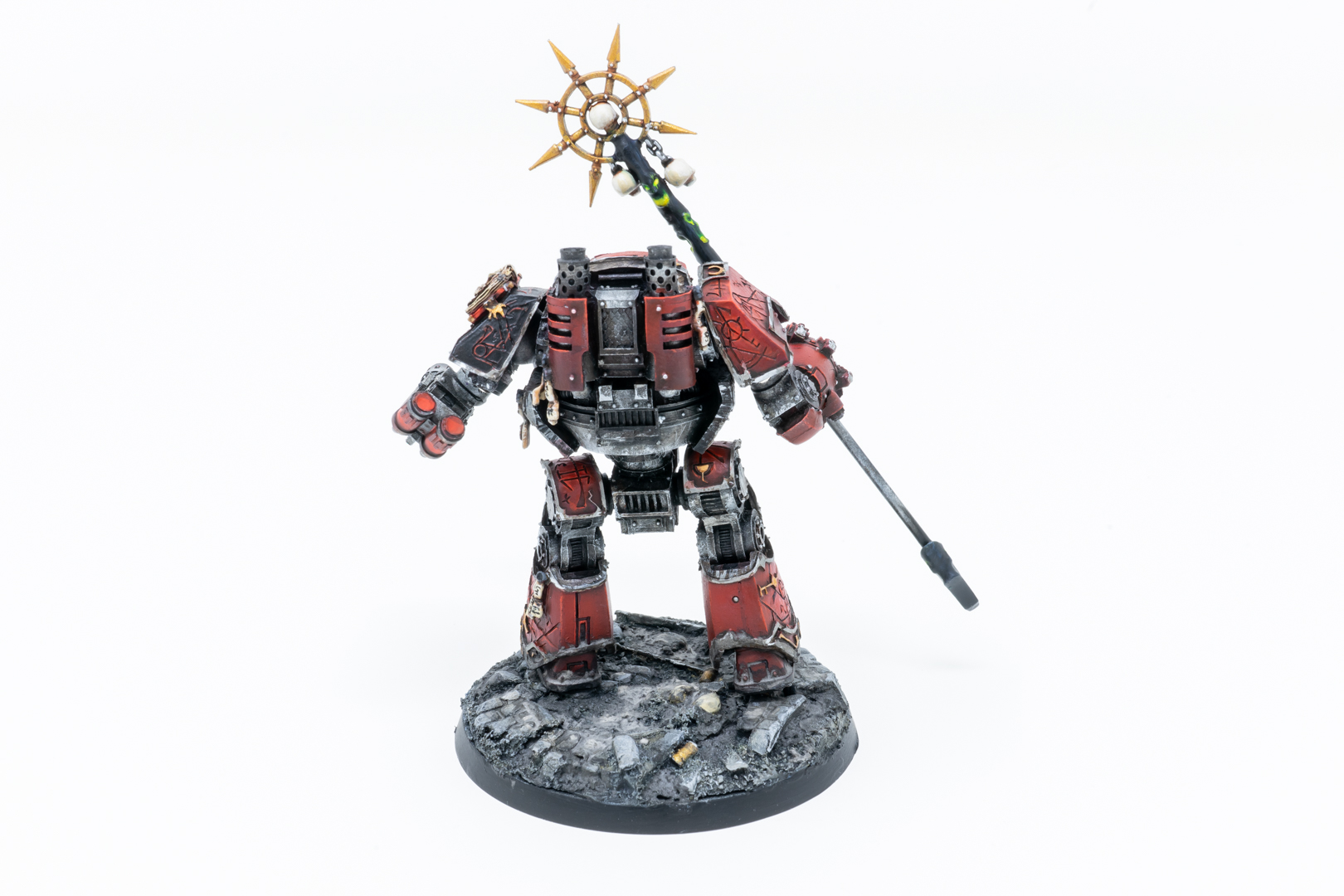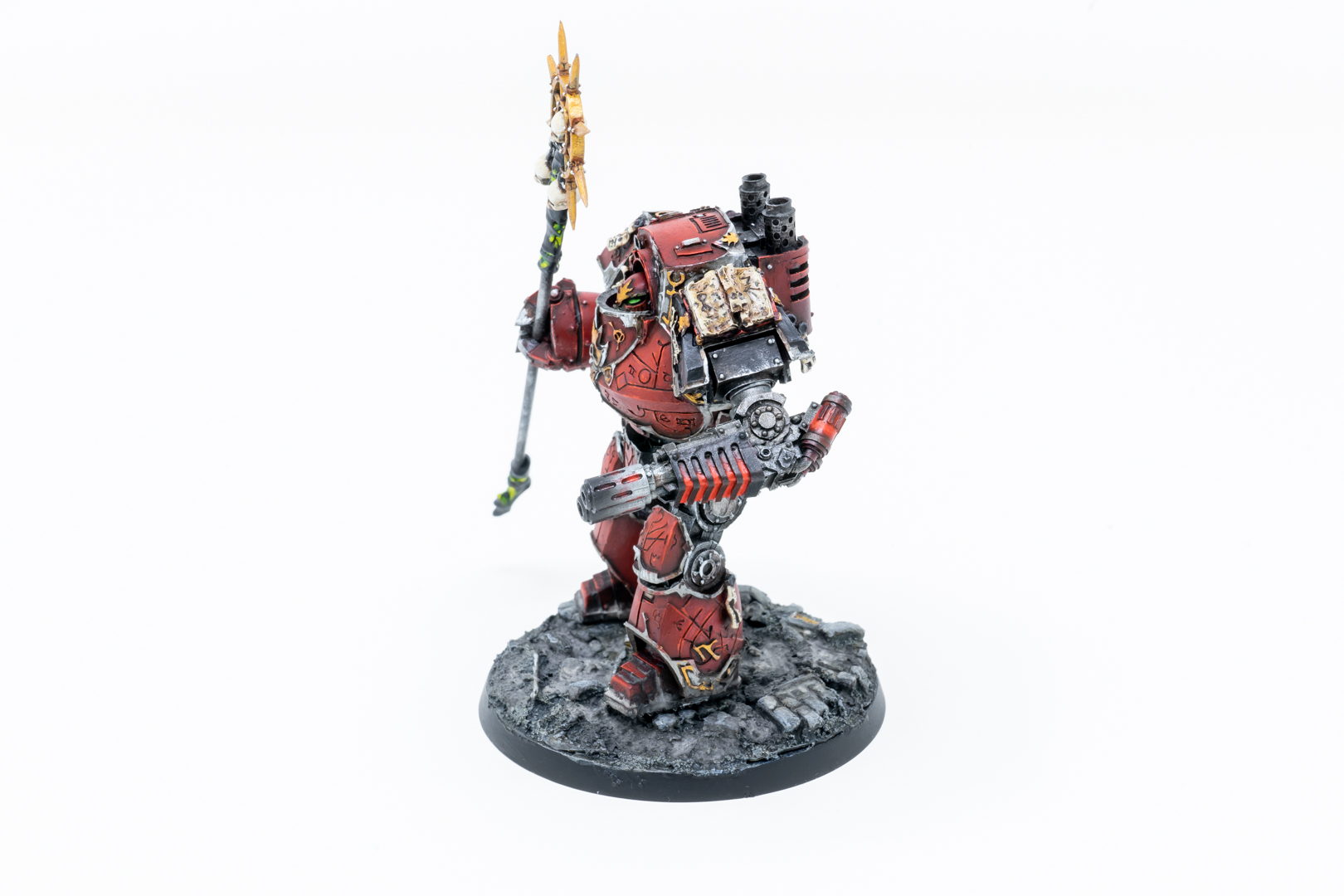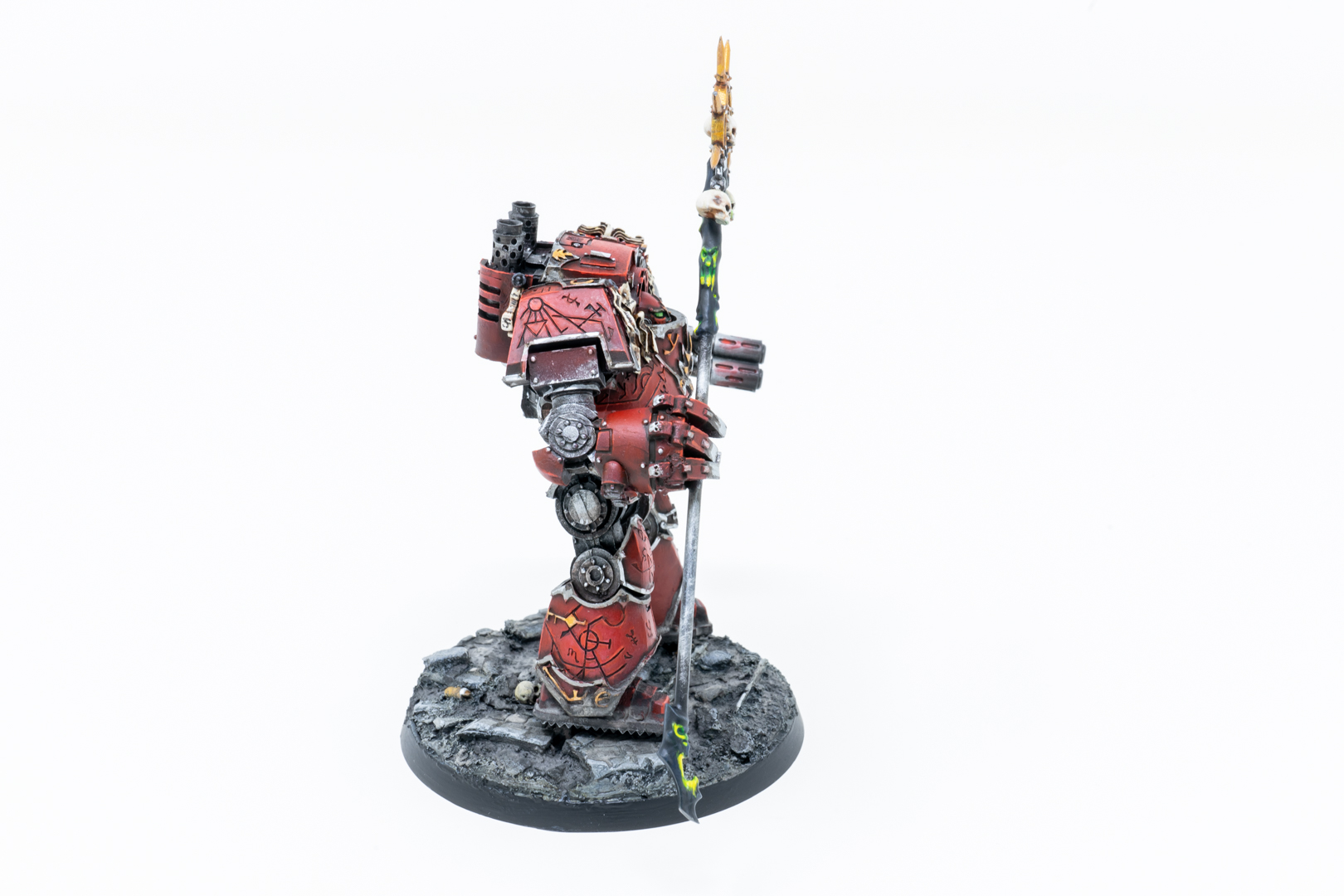 As if photos didn't do it enough justice, I also took a 4K showcase video…