GREENZ IS DA BEST!!
Today we're taking a look at one of Jason's favorite models: the Ork Stompa!
When Jason was planning his Ork force a few years ago, his main goal was to have a Green Tide & and Stompa (and that's what he did!). You've probably seen this Goff goliath in a few battle reports but he's finally taken the time to take photos of it.
Both arms are magnetized for easier transport and so is the Forgeworld Head (and can swap out to the normal one, but why?). The paint job mirrors the rest of his massive waaagh with a modified Goff scheme.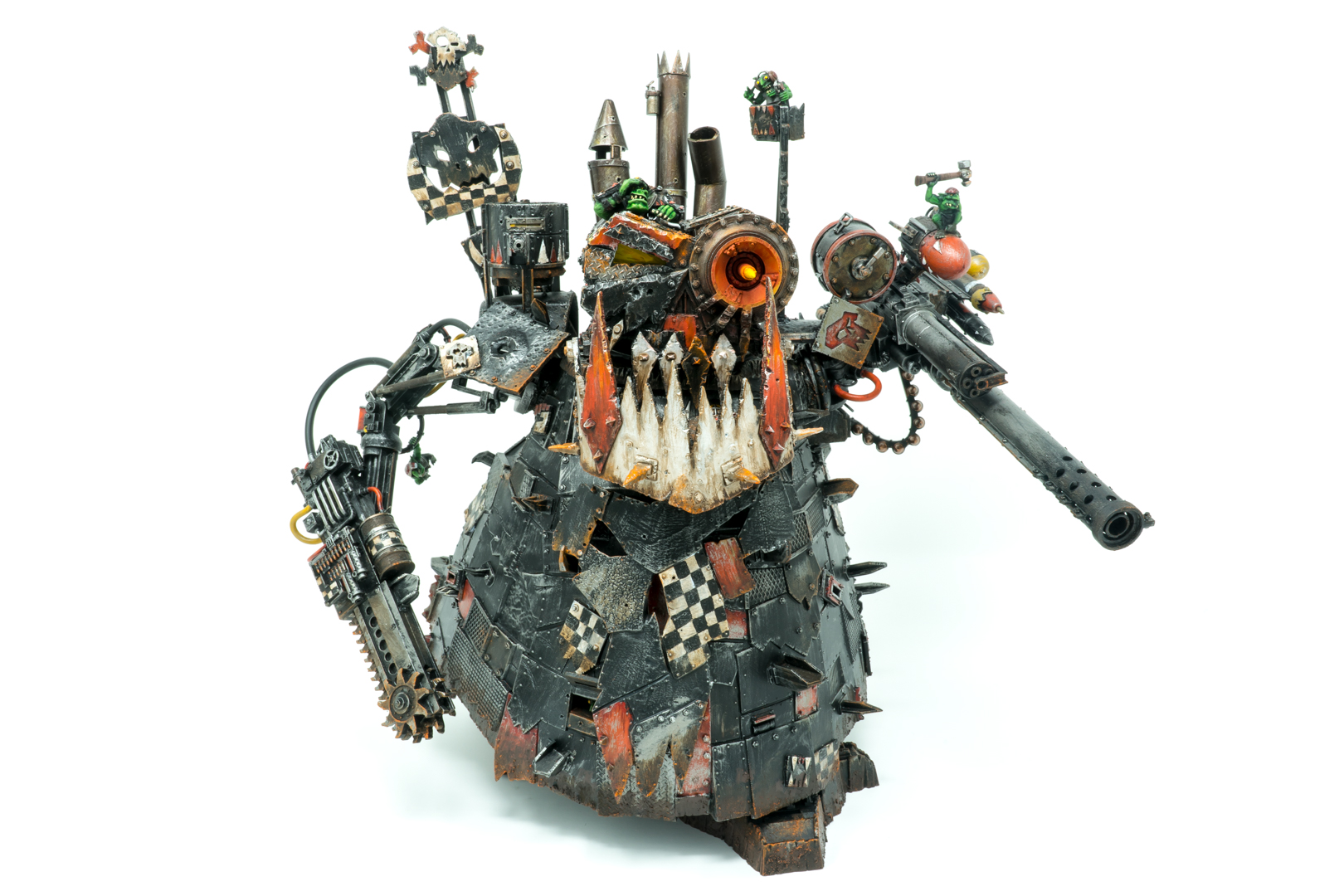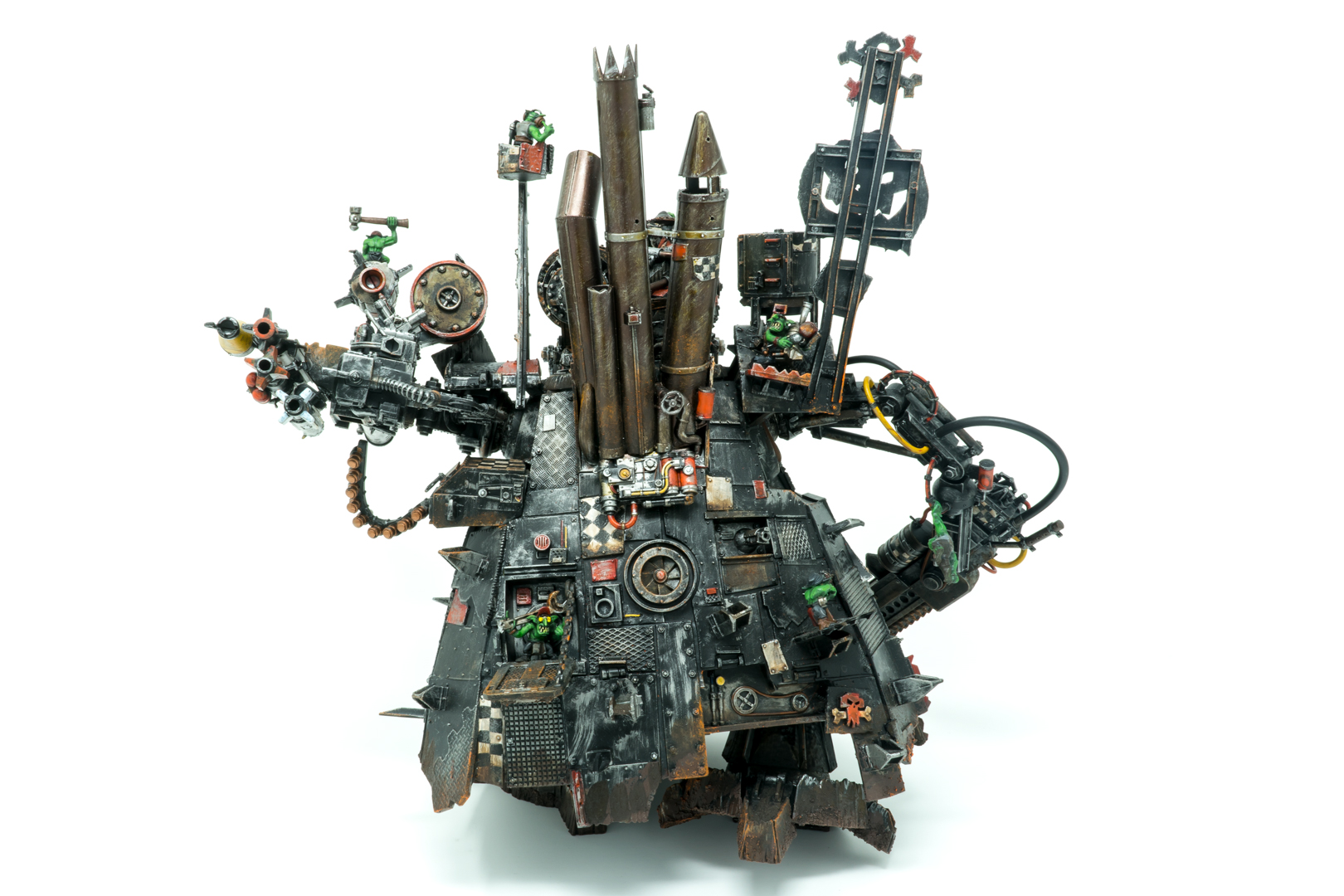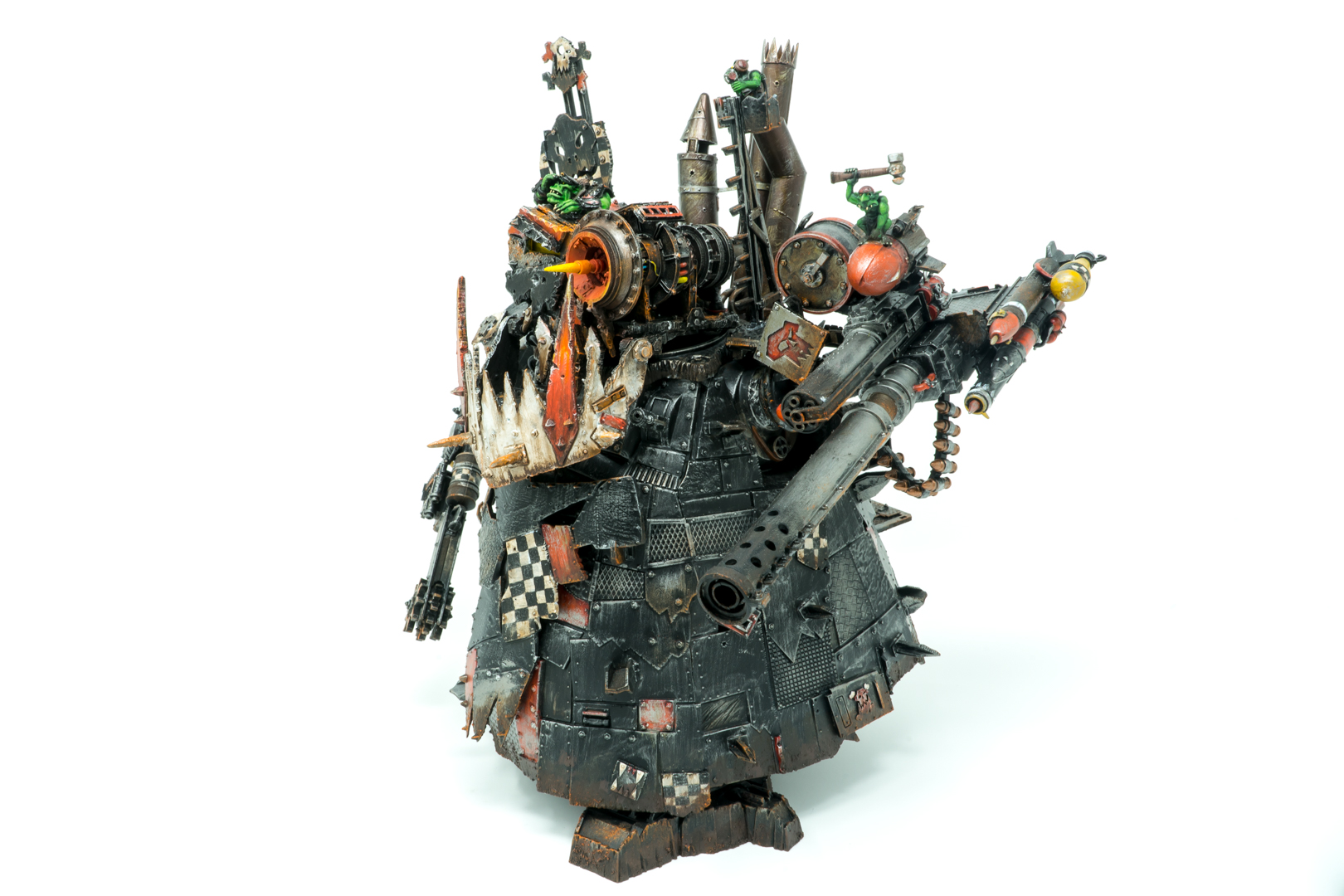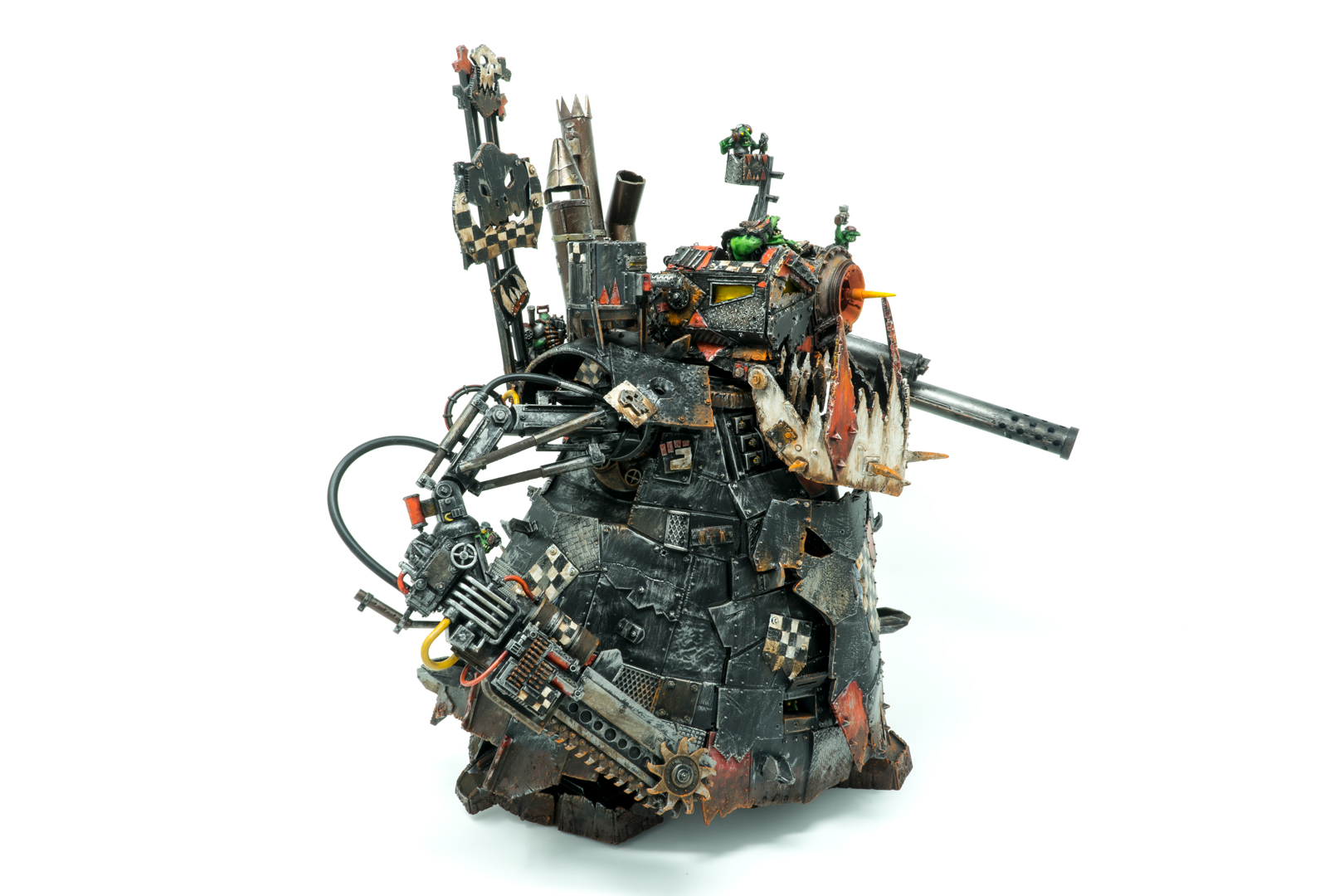 The Crew
There are countless Grots hanging around walking Ork effigy, here are just a few (and it gives you a closer look at the lumbering behemoth).