Is your Craftworld ready for the greatest show on earth? Today, Tony shares a look at the "Kiss-dar", a Kiss themed group of Eldar Guardians. Read on to check them out…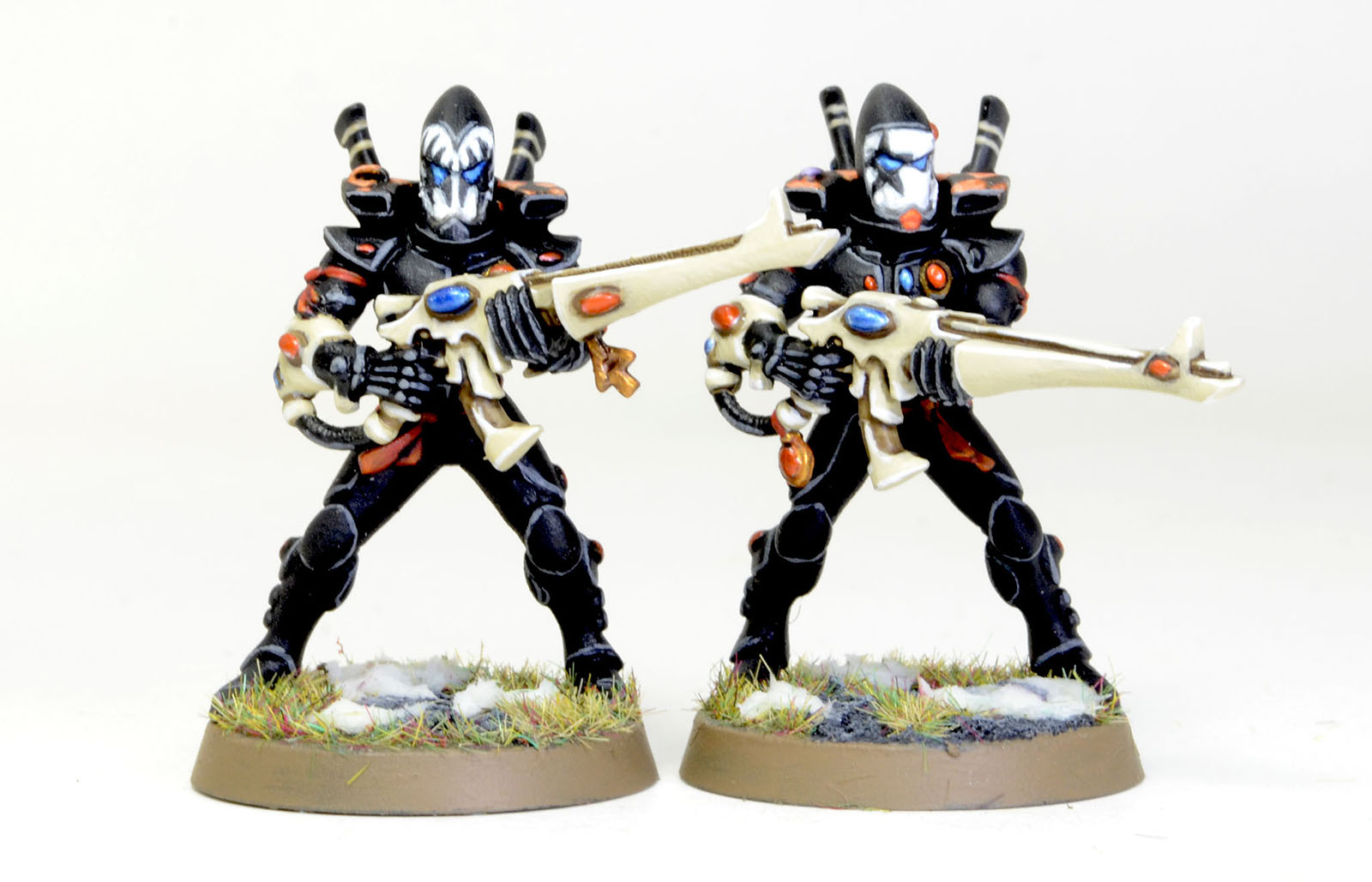 I recently started painting designs on their faces, and as the idea popped in my head, a fellow forum member commented about how one of them looked like a Kiss member.  I then said "Stay Tuned…lol", shortly after Gene and Ace where painted.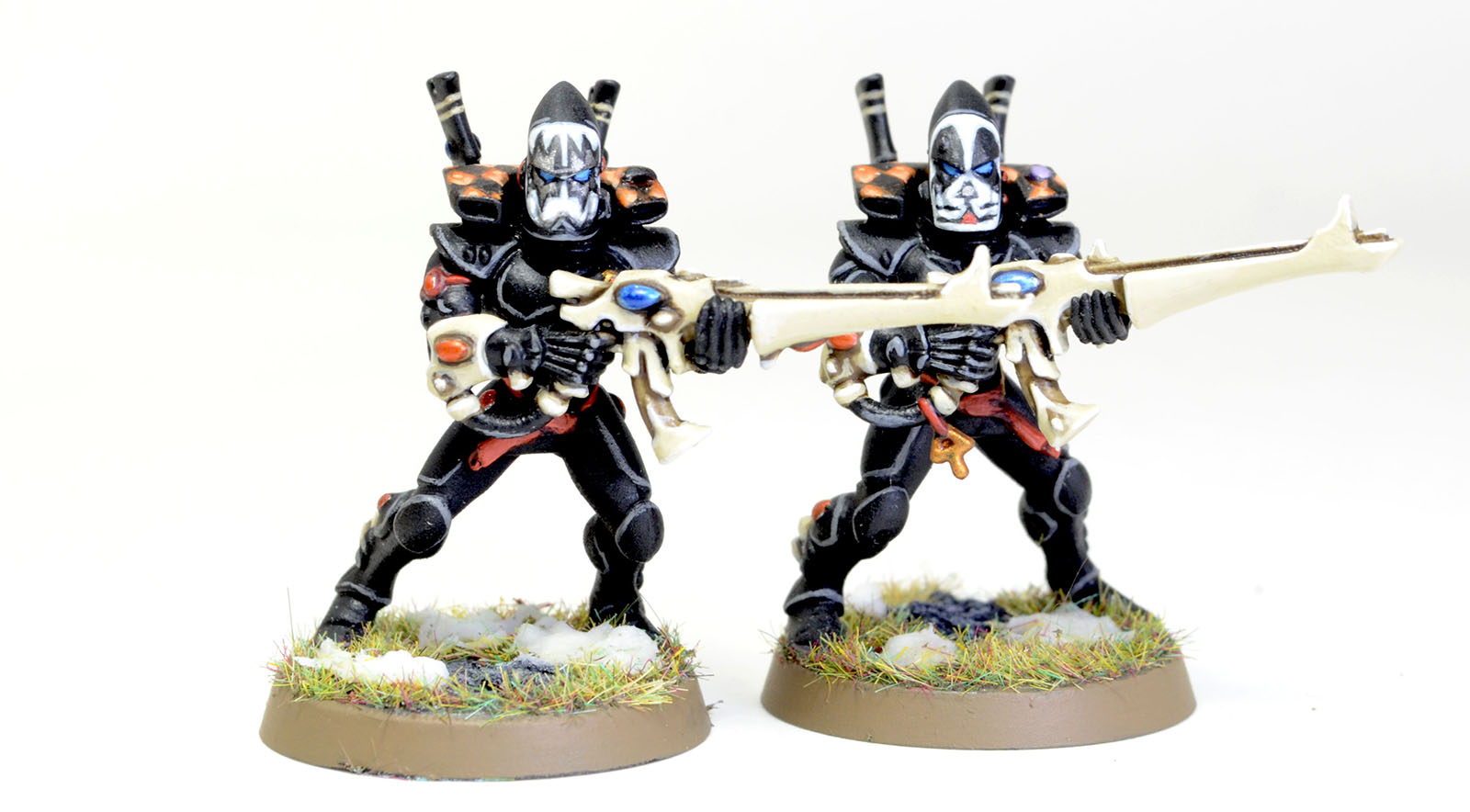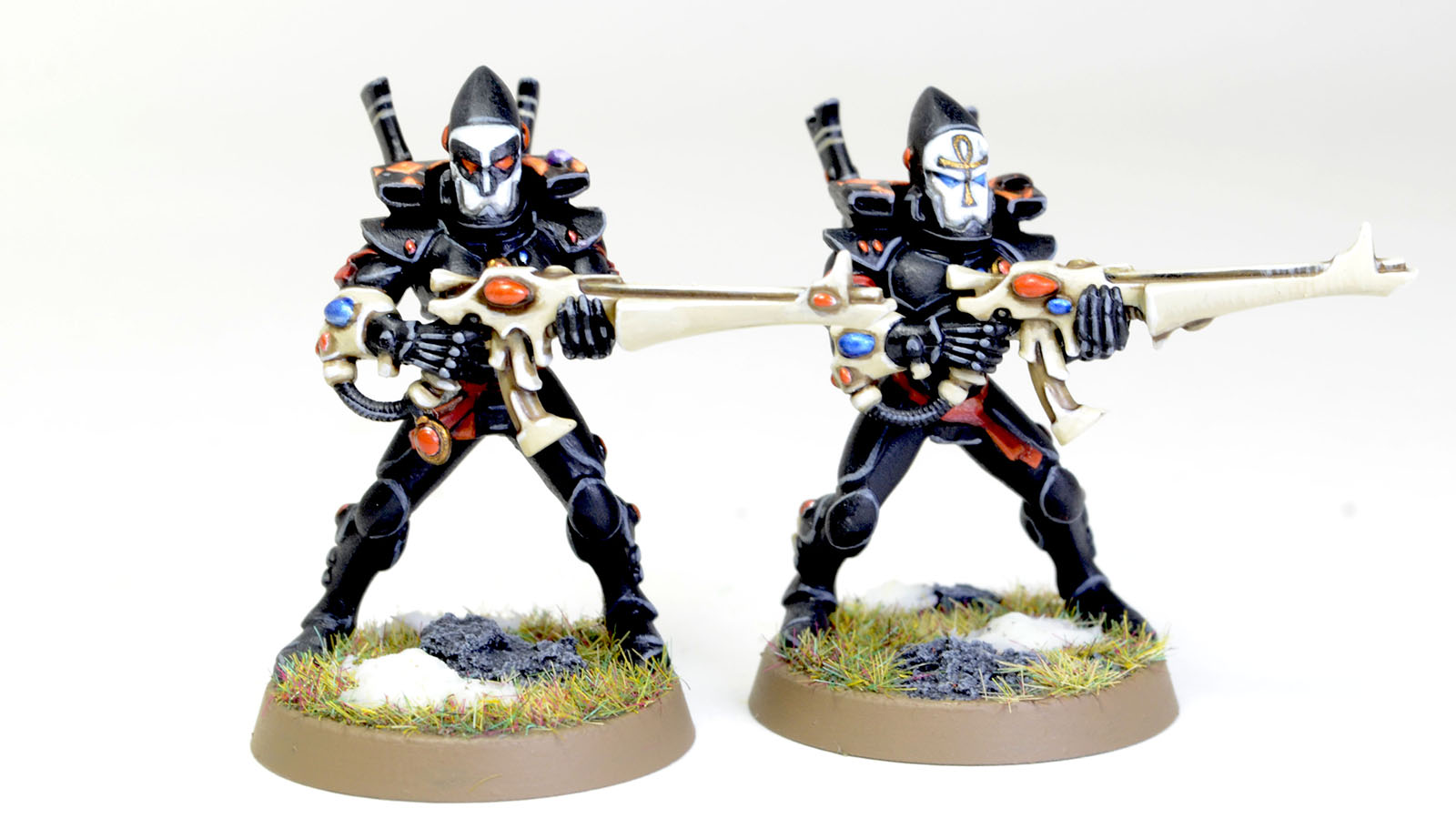 After the 4 where done I started getting comments about Vinnie and Eric's makeup, so why not!  I'm not a hardcore fan at all, but I thought it would be fun to paint all 6. Couldn't be more happy on how they turned out!  The amount of Hobby Love and support I've received is absolutely overwhelming!  Truly humbling for something that was to be, just a fun mess around thing to do with boring guardians.